Entrepreneur is a Bannerlord modification for adquiring and managing property in settlements.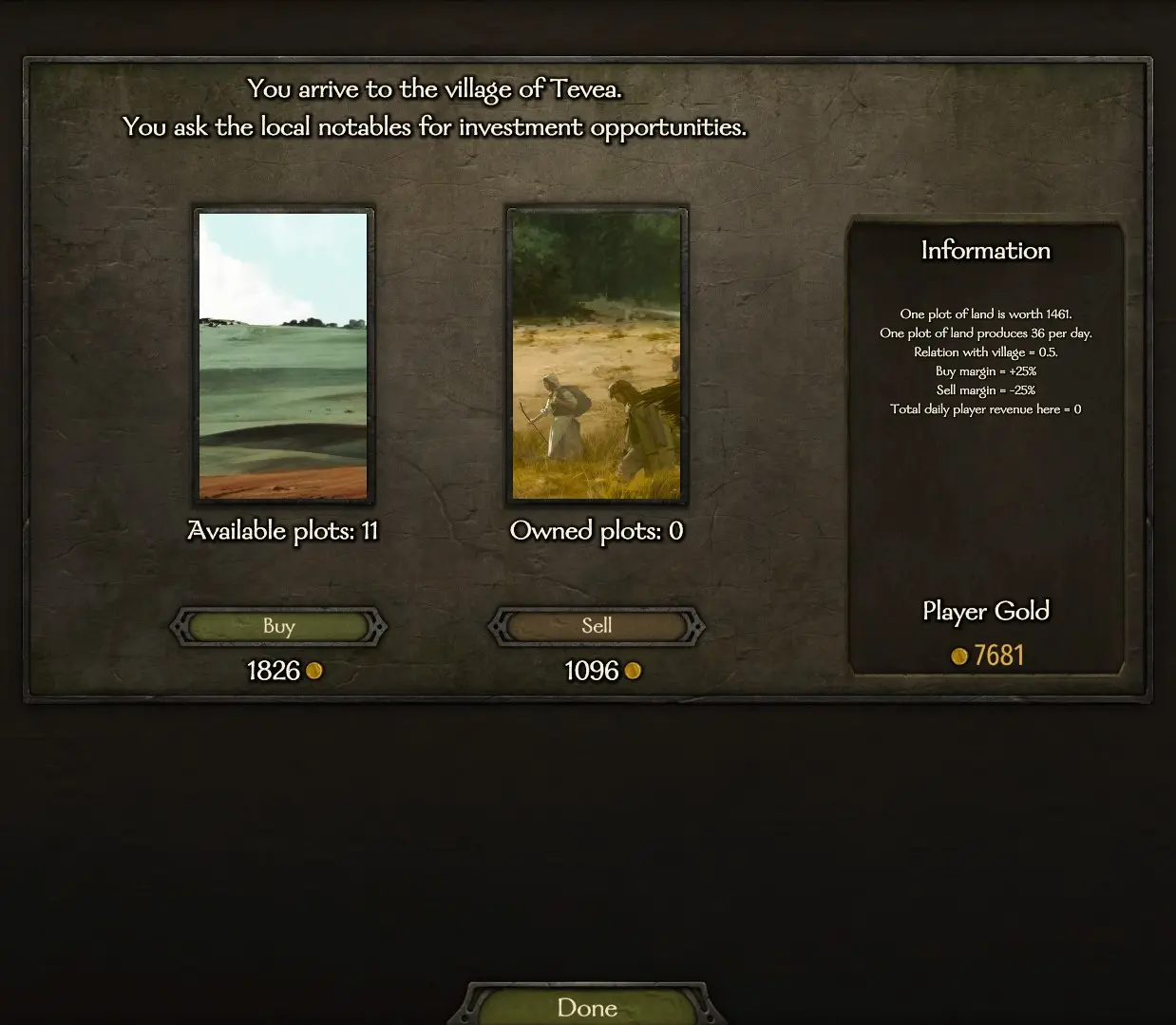 Current features:
All villages now have a random number of acres where some will be vacant and others will be occupied by the village.
Each acre has a value that is calculated by the production of the village and availability. The player can buy and sell acres with some percentage of deviation from the real value.
Each day, all player owned acres will yield a profit.
External factors like raids will influence the price of farm acres and the margins that the villagers will buy/sell their plots.
Raids will have a chance to destroy farm plots.
Gauntlet UI instead of a menu based UI.
Future features:
Different property types for both villages and cities.
You can download it here:
A big thank you to Xaphedo for joining in efforts in the building of this mod by providing graphical assets, advice, QA and valuable insight in UI design and UX.
Everyone in the community going open-source, teaching and sharing knowledge.
Last edited: