MAIN SUPPORTER PIC
Code:
[URL=http://forums.taleworlds.com/index.php/board,245.0.html[URL=http://imageshack.us/photo/my-images/198/battle20of20oriskany202.jpg/][IMG]http://img198.imageshack.us/img198/6756/battle20of20oriskany202.jpg[/IMG][/URL]
7 Gennaio, 2012
...my Mother s Birthday (82 yo)
Decided to involve more ppl in this open testing.....
I desire to show to everybody the huge work that was done in this last version, and I officially release

1776 American Revolution v. 1,5

download 1.5 at this Link

: NEXUS SUPER FAST

: (choose the best National Server for U)

1776 v 1.5

Alternate Download link :

Game Front

Some countries do not allow access/downloads to/from Gamefront.

​
OLDER Version 1.0
http://mountandblade.nexusmods.com/downloads/file.php?id=3403
M&B Repository
http://www.mbrepository.com/category.php?id=1
Or...thx to Bambarbio
https://rapidshare.com/files/2726850079/1776_Old_America_v._1_0.7z
I will try to upload it somewhere else, soon. But for now, try here and please be patiente....
Thx to all the ppl that helped in this project, and on top of the Gabrilduro' s Bunch, thx to Celly for her huge help....and Caba' Drin for being so patiente and help us with so many issues !!
Gabrilduro
IMPORTANT!! Please read

:
Just please, when starting:
-Remember also to use only original M&B ENGLISH version, NOT any kind of
translation
! That is another source of problem, in some Mods (including mine
)
-Update to Warband version 1.143
-Start a New Game. Delete old 1776 savegames
-Say NO to 16 companions all in 1st tavern
-NEVER EVER make RANDOM face generation . NEVER, please!
-DO NOT choose ALBANY as first Town to meet Merchant, it still crashes sometimes
-SAVE AS SOON AS POSSIBLE, after Merhant gives you 1st mission, close the game to DESKTOP and load your last save. That helps to avoid some random CTD (Crashes To Desktop) and loads all musics and sounds of 1776 in a correct way (expecially if you played another WB mod, before )
-put to
minimum
all
graphics, Battle size, Cheats off
, etc. If all works good, improve some performances issues, step by step, and see what causes crashes.
IF STILL have bad PC or game issues, ........well....sit down confortable, and read (AND DO!!!) all steps here: (it is a pain in the butt, but it solved ALL my old Brytenwalda problems 
)
http://forums.taleworlds.com/index.php/topic,163475.msg3954028.html#msg3954028
Gabby
All the
GABRILDURO s Mods Supporters pics
that you want:
http://forums.taleworlds.com/index.php/topic,163810.msg3963559.html#msg3963559
Thx for using them 
​
OLD VERSIONS:
A VERY EARLY PUBLIC VERSION IS COMING FOR GENERAL TESTING
!!!!!!!!!!!
DOWNLOAD link http://www.megaupload.com/?d=K8TD3J5N
Or:
GameFront mirror
(Thx Bowman!!
)
http://www.gamefront.com/files/20848074/1776+American+Revolution+v.+0.1.zip
Going to bed, now....bad boys....making this Old Spaghetti work so hard!!!
HAHAHAHAHA
Gabby​
"Download Unavailable." 

  ????
aaaaahhh....remember that happens often?
Just click up and down the link, go back and forward on the site and it will be available in few seconds!!
C'mon guys! 

Gabby
<<<<<<<<<<<<<<<<<<<<<<<<<<<<<<>>>>>>>>>>>>>>>><
Ciao a tutti!!! I am Gabrilduro, I made 1755 mod 
1755 TOPIC         
http://forums.taleworlds.com/index.php/topic,157351.0.html
1755 DOWNLOAD
http://www.mbrepository.com/file.php?id=2355
.....and with the great support of my Team and supporters, I will make
1776 American Revolution
Thanks to all Modders and helpers
Ciao a tutti ....and a big thx to
Idibil
and all BRYT magic team" for their material and support!
-FEATURES
Description of the Mod by 5arge
:
I think the map is sexy as hell. Whoever made that wins a prize. I like to visit Keene because I partied there when I was in college. Nice to visit. The factions are laid out pretty nicely, and there is a rich landscape of different peoples all over the map. Those damn indians are a menace with their machine gun bows, but I love all the tribes. I think they are blended in well with the Colonies and the other European settlements. The stage is set nicely for adventure, and you can play as just about any kind of character you can imagine. An "American" ready to take up arms against the King. A Native American, fighting the Westward migration of the evil White Man. A European mercenary, come to this strange and far away land in search of glory. A nobleman, sent by their king to watch over his possessions. It's not just about the Revolution, it's about a rich period in history.
.New maps
.New troops
.New world
.New dialogs
.New items
-1776 project, pics and videos
From Poomtang, my team mate:
http://www.youtube.com/watch?v=aJrfq87HCVo
http://www.youtube.com/watch?v=CIaxgM8DRHo
From Kiriel, our big fan!!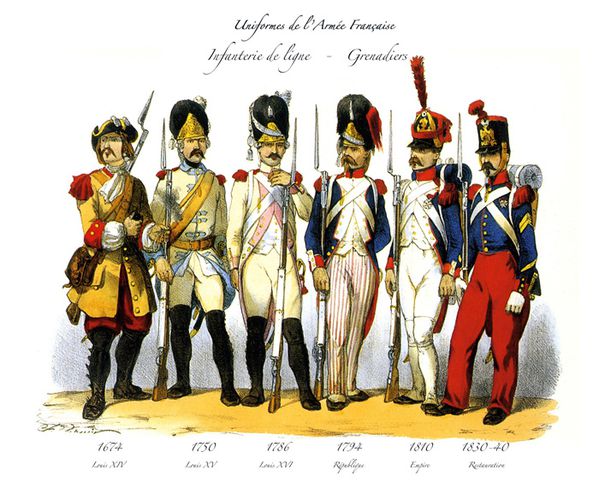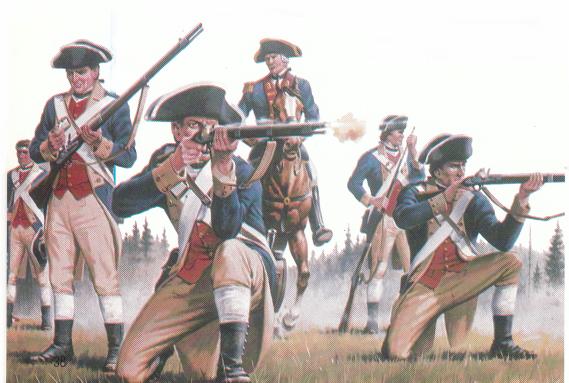 FROM SHAMBLE, A WANDERFUL IROQUOIS IMAGE
-
Credits
-FIRST of ALL:
Thanks to my wife & children
...and all our fans for the kind support"
-
Gabrilduro's Old Team
: Alan de Soison, Auldman, Crumbs (not active a. t. m.), Pogo and Michael
I also got helped a lot by:
-Celestialred
-Custer
-
Dellivis
(thx Delly for
still helping so much
!!! 
)
-Poomtang
-Radetzky
-Yozzer
-Module system expert and helper: GASTON
-Scene maker Master: ANTIGONOS
-Historical consulent: Bearskull21
-Helpers: Leadtail
-Special thanks to  the developers of many Mods that encouraged, helped and allowed to use their stuff:
NMC Mod - Custom Commander Mod- PBOD Mod
- AGE OF FALSE INNOCENCE, Struggle for Bermia, Aquil for dark textures, Kill the infidel, Blood and Steel, Star wars, 1866, Mesoamerica (Great mod about Hernan Cortez), The blue and the grey (first WESTERN MODE!!!), China battlefield (2nd world war), Dejawolf, Talak, and Faradon for the use of their OSP, Berthout for the star city icon.
Hegemony 268 v.960,
Yamabusi
for wanderful highlanders costums and expecially, for  always beeing supportive, BRYTENWALDA TEAM, the best historical and very complete M&B mod ever!! ....and a big thanks to RENAISSANCE AND TO THE GREAT  -IYI-O-R-T-  too !!!!!