VIDEO:
http://www.youtube.com/watch?v=DCCPkQRZByM
The next demo is on its way and to entertain you while you wait, we release this open source pack for everyone to use in their fantasy mods. The pack contains 82 untextured weapons of various sizes, types and styles. This variety is the main reason for why we cant use them in the mod, they simply dont fit our vision anymore. Which however doesnt say their quality is bad. All models are in .obj file formats so there should be no problems with importing them into any software you use. Should any problems occur, feel free to contact any of our team members and we will help you with the issue.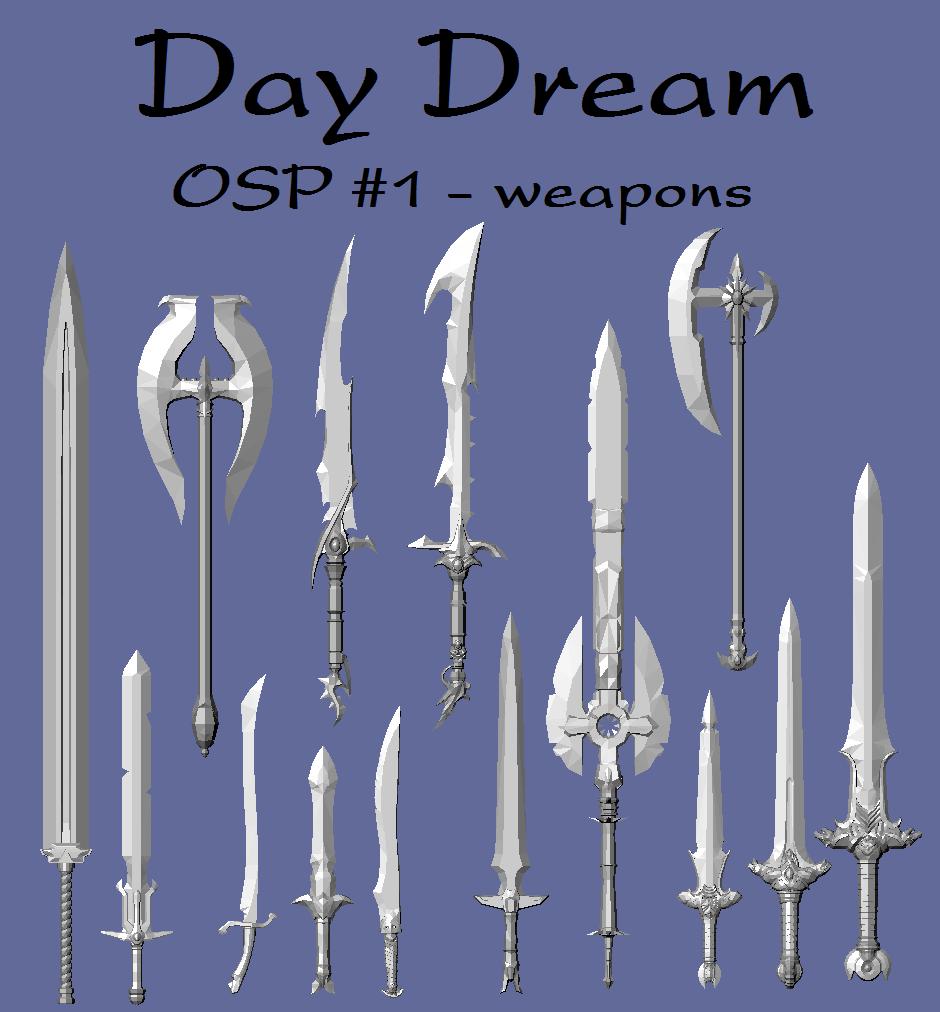 DOWNLOAD LINK:
http://www.2shared.com/file/zzeZZqVm/OSPweaspons.html
Daydream Little Stories (demo)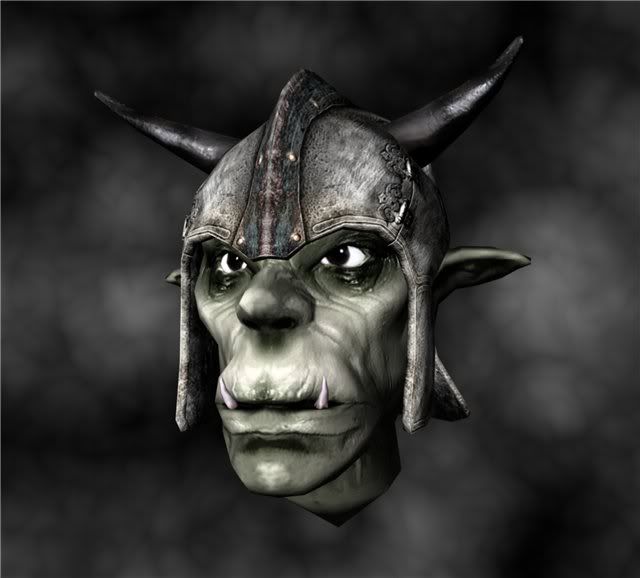 We know we promised a Christmas or New Year's release, but you know how it goes with deadlines. There were more things to fix than there was time needed for it. And so we overshot a little. Please don't kill us.
Help us!
Anyway, today we're officially releasing what we've been referring to as our little 'demo' mod. As you may know our whole ambitious goal proved, well very ambitious indeed, and we decided an in between demo release would be a good idea. Why? Because it gives all of you a taste of what we've done and it may convince many of you to give us a hand in the future development of the mod. There's so much stuff left to do, so many ideas left to explore. So, if you're a modeller, texturer, coder, story-writer or whatever else you think may be of use to us, please consider helping us out!
Outline of mod setting
That said, let's get to our demo! Daydream Demo is built for Warband, version 1.143. It contains as much of our work as we managed to stick in. As a result of that, we've come up with a completely new story and setting that will have no place in the original mod. Some of the characters you'll see will have a completely different role in the actual mod as we want it to be.
The Elves are one of the two main races in the Land. They are a people with a history of grandeur and sophistication. But, thanks to the constant attacks of the other main faction, the Orgs, who are cruel, scrawny, revolting little bastards, their civilization is in decline. The Elven civilization is scarred by battle: broken stone, quick-fixed defences, scratched equipment, etc. But still they are far superior in military skill and tactics. Their weakness is in numbers, against massive numbers of Orgs.
The setting is a small Elven village, somewhere atop a hill. This village is a bit of a backward place, near the front line, yet has been supplying the best Elven Axeman Troops to the Kings Army for centuries.
So, in this village you'll be able to play three different battle sequences, which you can access simply by starting a new game. You'll be able to play as a Treasure Hunter just passing through, a Captain of the 5th Axeman Division that is in the village to pick up new recruits and as a Huntress who lives in the village itself. Each character will have its own companions and tasks to complete. Though it will always involve slaughtering massive hordes of Orgs. Don't you worry!
For now, that's all you can do and once you complete a battle sequence, you'll be taken back to the main menu. There's no world map or any free roaming you can do. Just these three scripted battles. Don't bother checking out the quick battles either. We haven't worked on that either.
Then why do these options still persist in the menu? Because they are hard coded and we couldn't get them out.
We're pretty sure you'll encounter more bugs and issues as you play, despite that we've spent quite some time hunting for them. Hell, you might even come across nema, who is still hunting for them... For now we ask that you forgive us these bugs and report them to us so that we may fix them.
YOUR TROOPS ARE CAVALRY IN THIS DEMO!!! 
Download links
And so now it's downloading time! You can find the module in the M&B repository.
repository DDW demo 1.0 DOWNLOAD LINK
Installation
Installation is as you're used to: just unzip and copy the DDW folder to your M&B Warband 'Modules' folder, next to the one that's called 'Native'. When starting up Warband, make sure you select the DDW mod in the drop down list.
Credits
Core team:
Nema (coding, putting it all together)
Wheene (modelling, story, scene building)
Njiekovic (texturing, music, story)
Leopardo (texturing)
Weren (design, scene building)
DtheHun (modelling, texturing, rigging, art work)
Contributors:
Geren (did lots of music and some models)
Lynx (modelling, texturing, rigging)
Faradon (modelling and texturing)
Dagon19 (modelling and texturing)
Dancorg (modelling and texturing)
Moi (modelling)
BGFan (story, thoughts)
Screen shots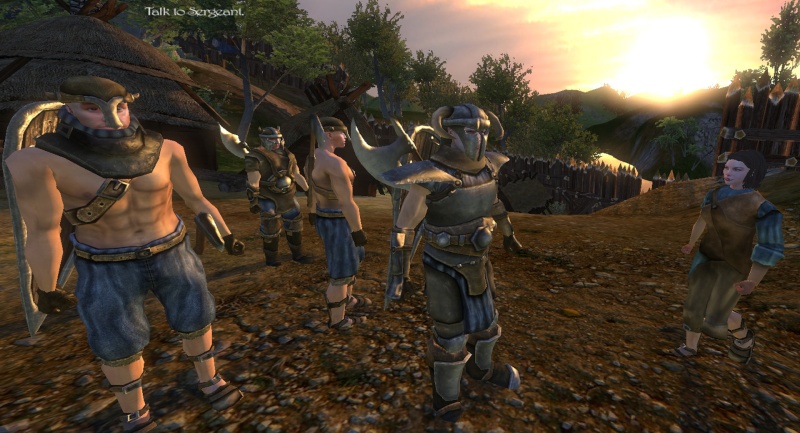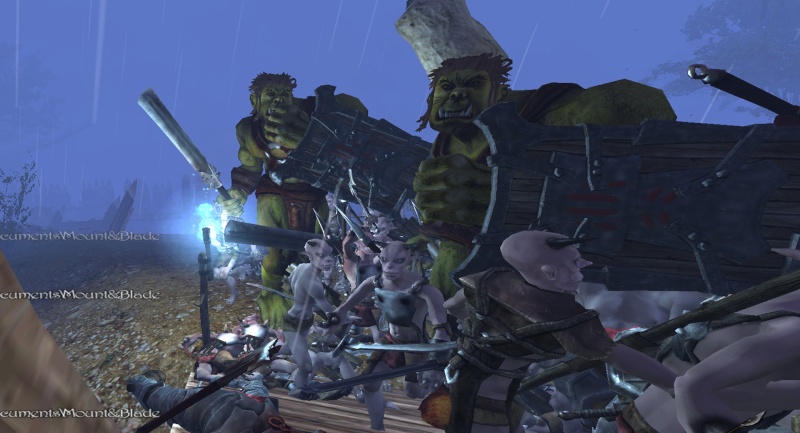 Enter game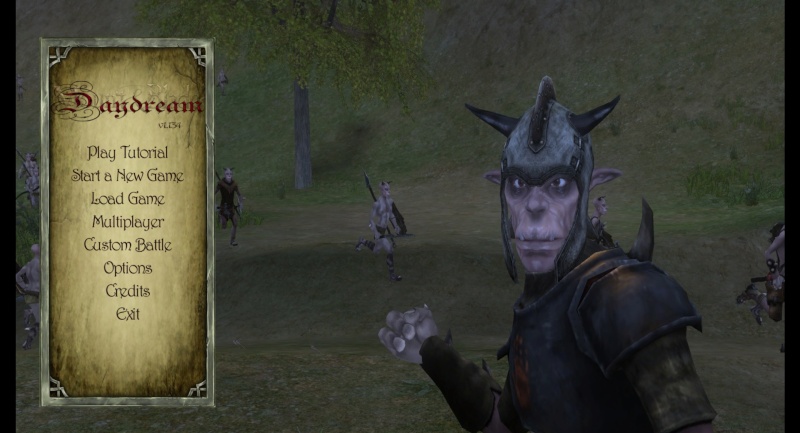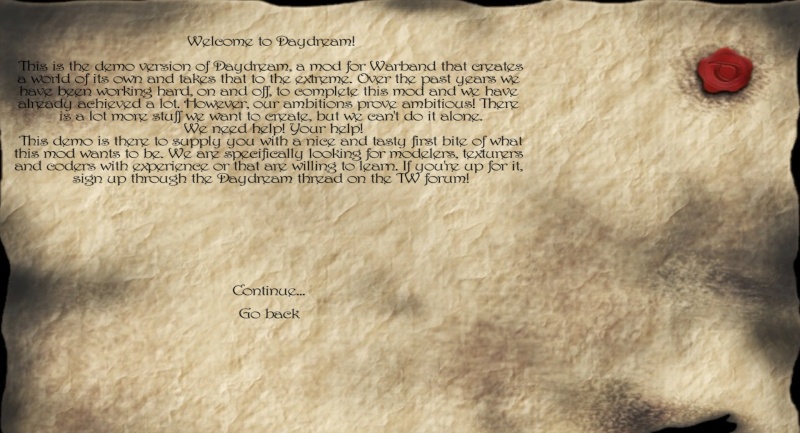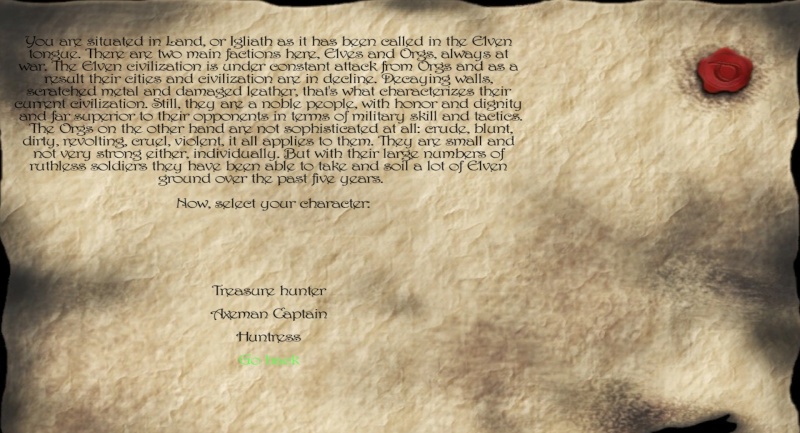 Treasure hunter first scene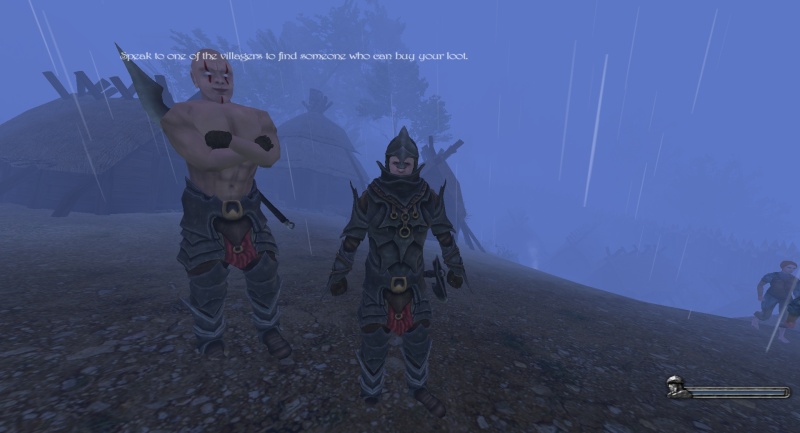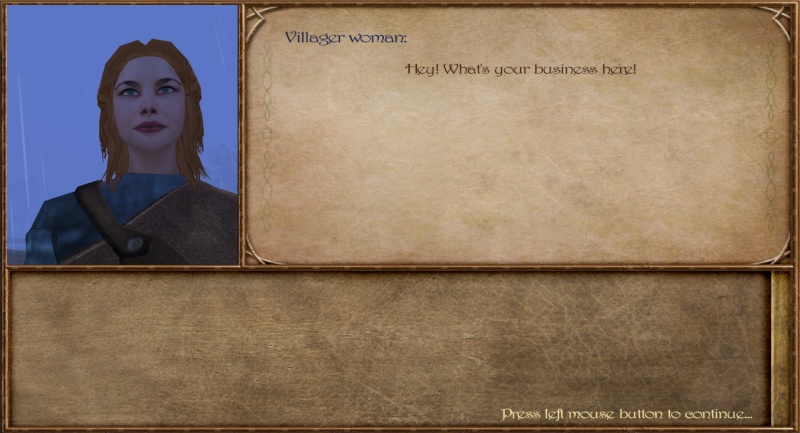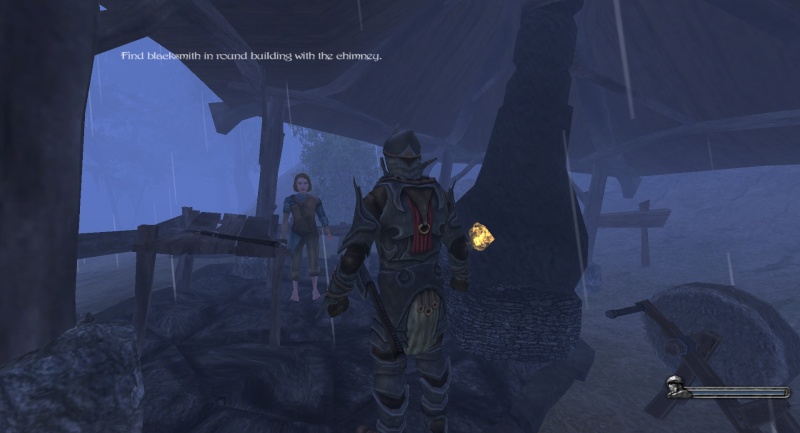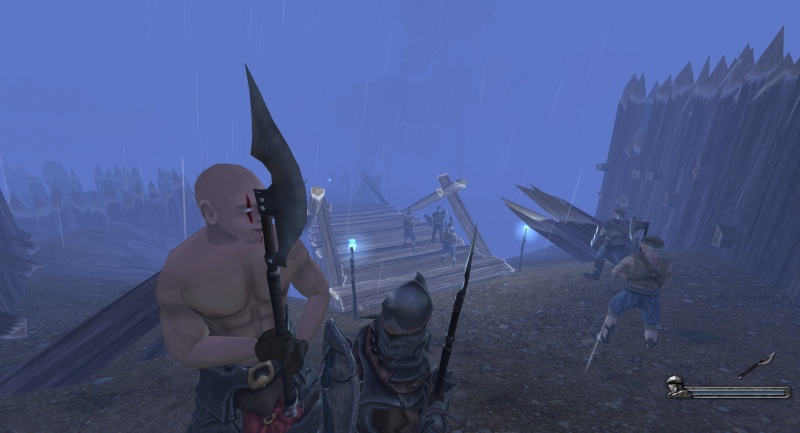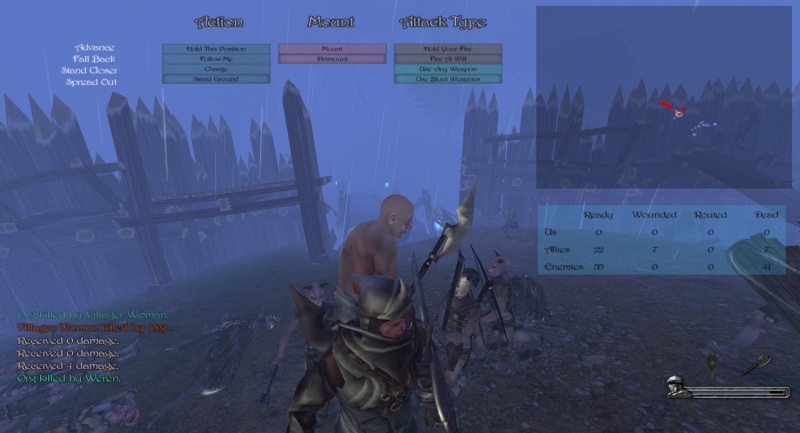 YOUR TROOPS ARE CAVALRY IN THIS DEMO!!! 
Treasure hunter second scene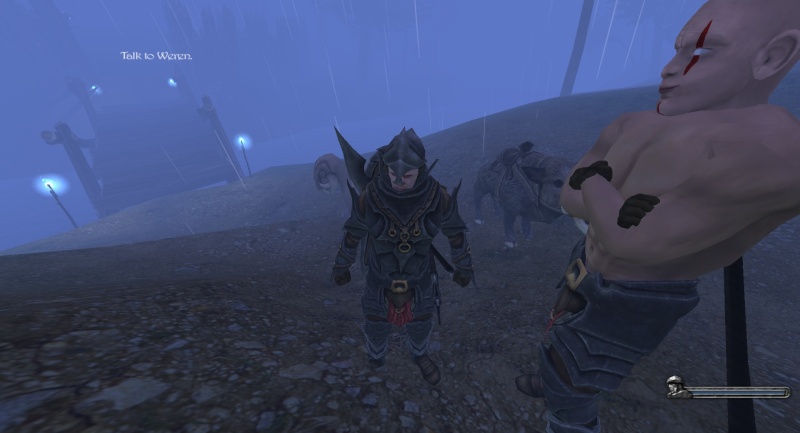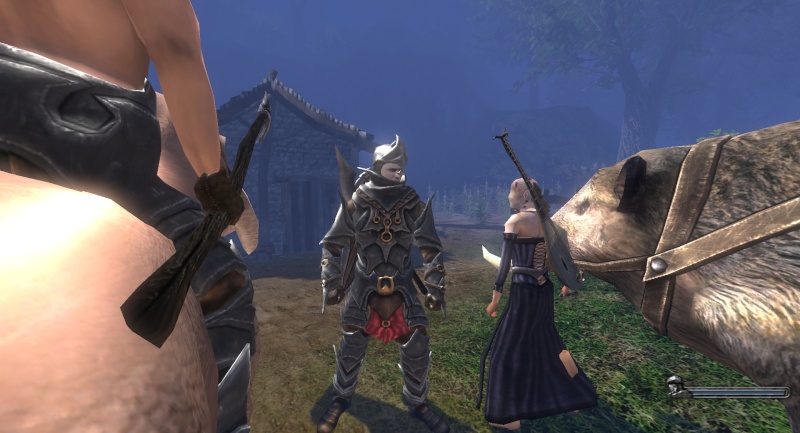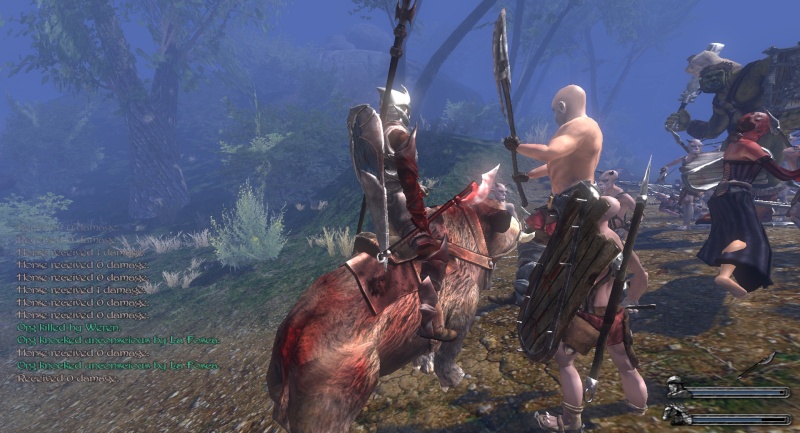 Axeman Captain first scene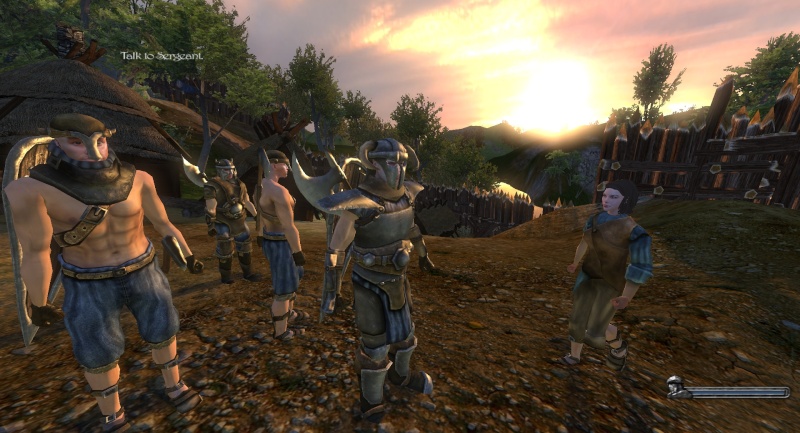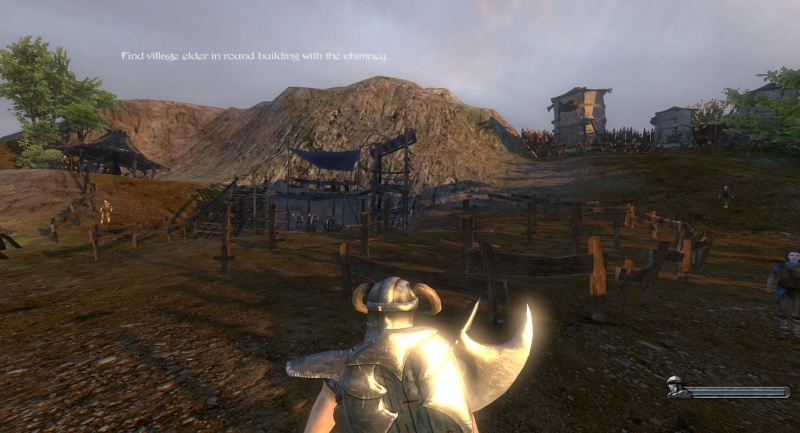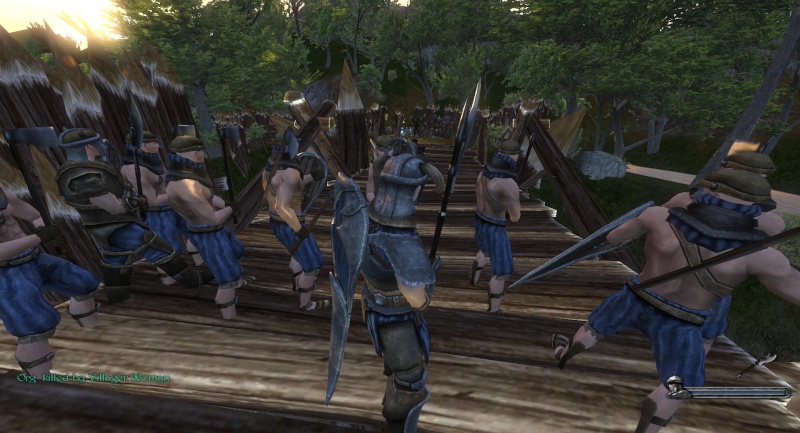 Axeman Captain second scene
Time to time you can find such spam character lost between the mods and games. (You can ignore her. 
  She not belong here. 
)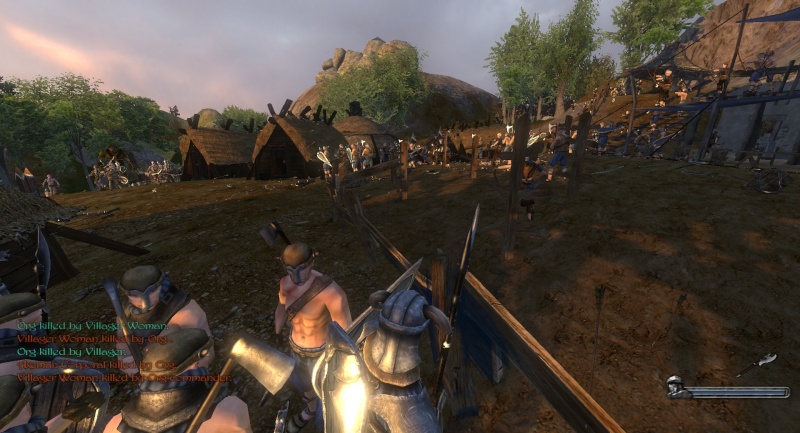 Huntress boar hunt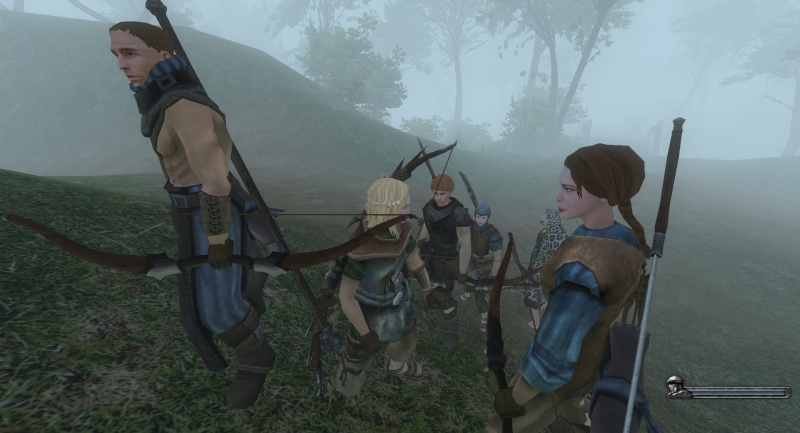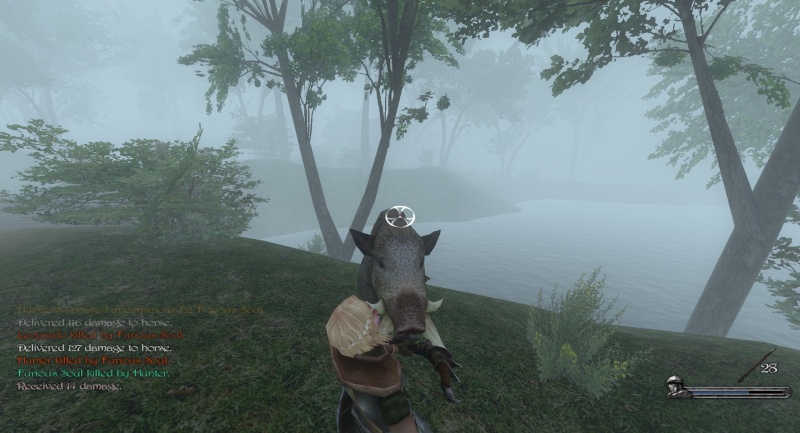 Huntress second scene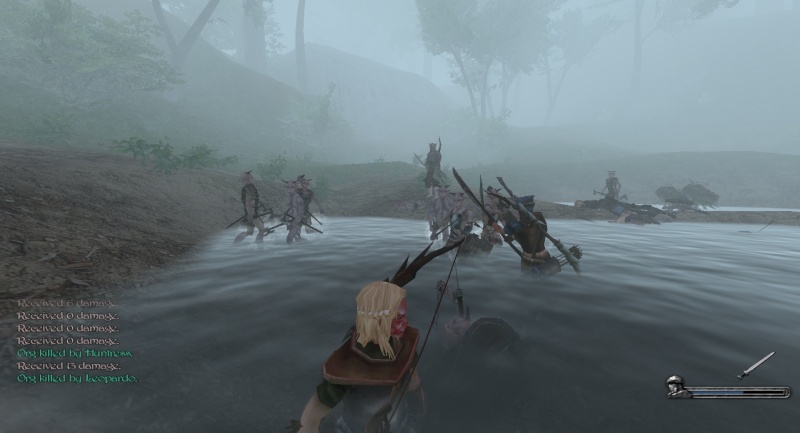 Huntress third scene