I think some modding teams have already shown some of the possibilities on the multiplayer modding front already so it is probably only a matter of time... However, we won't be officially supporting mods at this stage.
I want to ask you 2 questions, Just to be clear. (Or to
@Dejan
or to
@NIN3
)
- if I get the server files, I can technically host my server on
my local machine
, is that correct? Since any server is actually a hosted machine
- How custom maps and mods are not supported?
Hello all, you may have noticed by now that a few extra servers popped up on the server list. We're conducting a beta test of the custom servers with a few community members. They're able to host custom games on local computers as well as dedicated servers.
If there is a server file that opens locally and not via "Taleworlds hosting". I could easily add or delete maps from the map pool of my local server. Also, change xml files to create mods etc.
Even if you guys forced map names via code to disable modding. I can create a map and name it the same as the official ones. So I can pick those maps in Server options. "Tho I don't believe that"
If you would say like when you join the server, you cant download maps, etc via server browser or see if the server has mods or not. Therebefore you guys say "Custom maps and mods are not Supported" That I would understand.
Currently, in the Launchers Multiplayer tab, we are not allowed to activate other modules but by changing Native, but people can add - edit stuff and use it in official mp already.
---
I will give examples from the community and from the low-effort/quality of my mods.
-A sound file that is not in the game Could be played in the Offical mp tdm server.
- Hybrid Equipment and Perk system.
- Musket mod in mp. + Sounds (This one is from mp beta)
- Community-created maps that used in mp beta
-I am not sure but probably Taleworlds doesn't have in-game admin tools but that was added in mp before. Mar 28th, 2020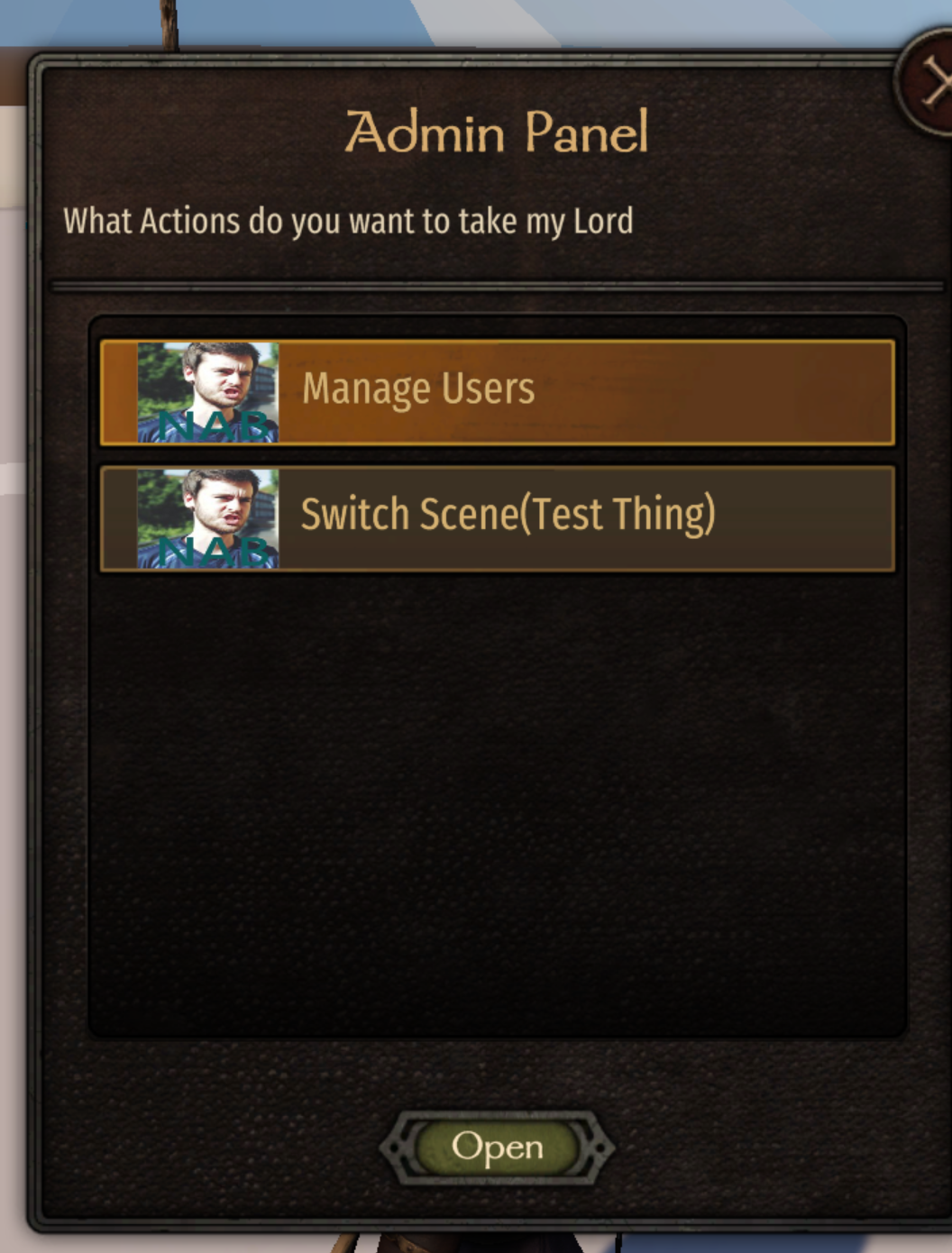 ALT+F1 to Open, Kick, Ban(1h), Heal and Teleport Players
bannerlord.mod.io
-Tutorial: Adding deaths / losses (STUNNING!! I ALMOST DIED!!) from
@Younes
| This is actually a nice one when Vision™ is gone too far. with bull**** ideas.
---
So, basically, if this is a locally hosted server and Taleworlds is not trying to kill mp modding on purpose. Players can download a mod like "Community Maps", "Equipment System" and maybe "Vision™ Excluded Multiplayer" and put it in their Native folder.
A plus would be a DLL injector that injects dll based mods like Admin tools or a Launcher that Allows mods to load when you open Multiplayer. With that, we can see more complex mods, I believe. (tho as i say i don't wait for that from Taleworlds because it will be too much work for Taleworlds to allow mods to load etc)