Crusades and Jihads is a complete overhaul mod for Mount and Blade: Warband that takes place in 1226. It is set in the Middle East, where Muslims and Christians of the time are fighting and the Mongols are invading from the East.
The year is 1226, it has been exactly 33 years since Saladin passed away. It is no secret that Catholic world is planning to launch an invasion to retake their Holy City, Jerusalem. The Sultan of Damascus has set eyes on the lands of Seljuks. Byzantines, Eastern half of Rome is just a shadow of their glorious self now. Catholics pressing from the West, Turks from the East, it is not very likely that Rome will make it. A terrorist group that is holed in Persia is a danger for all the civilization here. Conflicts of religion aside, there is a danger spreading like a wildfire in East, Mongols. Khwarezmid Empire has already fallen to the hands of this Mongols, and for the new neighbors of Middle Eastern Civilization, mercy is just a word.
Frozenpainter : Code, Scenes, Troops
Hun : Troops, Map
Karay : History
Screenshots
Browse Crusade Against Jihad mod for Mount & Blade: Warband images for sweet media. Your eyes will thank you.
www.moddb.com
Trailer
If your system
windows 32 bit
watch this video .https://www.youtube.com/watch?v=rPKSUmWGLfc&feature=youtu.be
Download v5.0
https://www.moddb.com/mods/mommy-turks-seljuk-empire/downloads/crusades-and-jihads-v50-test
v5.2 patch
https://www.moddb.com/mods/mommy-tu...tly-download-v50-full-then-download-v52-pathc
v4.0 Changes
Scenes
-New seljuk lord hall scenes.
-Kipchak sieges scenes fixed.
-Batumi and other georgian castle siege scenes fixed.
-seljuk town siege scenes fixed.
Troops
-Kipchak guard added.
-Zerina, Kradus, Dranton attiributes decreased.
-Kipchak women guard added.
-New bandits troop tree added.
General Changes
-Seljuk main quest added(just part 1)
-Fort and random villages more stabilite and balance.
-In tavern tip about mod.
-New musics for tavern.-
New desert battle scenes.
-Per 70 kill +1 str and +10 renown gain
For v2.0
General Changes.
-5 new faction(Papal states, second bulgarian empire, cyprus kingdom, georgia kingdom, trebizond kingdom)
-New town,castle and villages for new factions.
-New scenes for new factions(Town,sieges,villages etc)
-Chinesse trasnlation.
-Tavern animation.
-You can sell prison to tavernkeeper.
-Donation to village and towns.
-Flip coin.
-Play card game with tavernkeeper
-Duel with lord,king and npcs.
-Buil iron and gold mine in villages.
-Reading skill and new books.
-Party size and pisoner size remanaged.
-Ekstra siege icon.
-New foods and items(gold,gems,wood,porte) eklendi.
-Foreign skill.
-Make a cart.
-Custom you banner.
-Change party name.
-Combat abilities.(Warcry, Sprint, First aid, Whistle horse)
-Treasure quest added.
-New events.(80 )
-New buildings in caravenserai.
-Critical damage.
-Bleeding.
-Stamina system.
-NPCs import export.
-Custom factions recoloured.
-Recruit manhunters from ronsom breaker.
-New gifts for tournament.
-Wolrd map.
-Lance and spear breaking.
-Pecheneg village and pecheneg soldiers.
-Waving banners.
-Map remaked.
-New merchants added to taverns.
-Formation removed.
-Kayig clan added.
For v1.0
-3 new faction(khwaramian Empires,Abbasid Caliphate and Kipchak Khanate)
-New 6 towns, 11 castles and villages.
-New europan horses.
-New gauntles.
-New crossbows.
-New merchanary troops.(Merchanary Rum Soldier, Beduin, Tatar,Turkmen etc..)
-Seljuk,Byzantine,Mongol troops changed and troops variation increased.
-New troops for new factions.
-Sea battle added, lords and other parties avaible.
-New parties added.(Tatars,Kipchaks and Turkmens)
-New siege scenes(Towns and some castles)
-İncreased siege of diffucultyl.
-Zagros mountains added to world map.
-Lances breaking.
-You can trade with caravans.
Features
-900 new items
-Historical troops
-Freelancer
-Custom your own kingdom troops
-Kingdom special troops.(Seljuk Gulam,Keshik,Templar Knight,Fireman,Kyahassi,Assassin)
-Ai kick and jumping
-New formations
-Decapition
-Shield Bash
-New historical scenes
-Polished Landspaces
-New animals
-Spear banners
-New female face and hair models
-Muhtar Gazi added.
-New historical musics
-More blood
-Hunting
-New mercenary troops
-New battle scenes
-And more..
Credits
-Mark7 - Crusaders Way to Expiation - OSP Pack
-Rus 13th mod - Yurts and some armors -
https://forums.taleworlds.com/index.php/topic,305591.0.html
-kalarhan - for all helping
-VforVendetta- Geliştirilmiş harita ve savaş alanı grafikleri
-Motomataru - Formations v5
-rubik - Custom Commander
-HokieBT - Make the screen bloody when injured
-La Grandmaster - Bloody screen textures
-enoglo - kanlanan ekran kiti konusu
-gutekfiutek -Polished Landspaces
-leandrojas_ - Add-on, OP, WB 1.134, ] Towers, walls and ladders. V1.5
-The_Bowman_T - Native scene replament
-Zarthas - Ai Kicking, AI jumping atack codes.
-Matmohair1's Arabian War Cries and Banners and referances pics.
-grailknighthero - One banner per faction
-Masterancza - AI kick code some changes
-K700 - Update wse 4.3, Flail
- cmpxchg8b, initial WSE developer
-Votsukan - mesh, animation Flail
---New female hair models
ThrottleKitty (TESNexus) - Models
Ren (TESNexus) - Models
RoseSim - Models
Taleworlds - For a great game
Me - Uvmapping the models and making import versions
Shik - New Female Head Model, Face Textures, and Hairstyles
-Musics -
https://www.youtube.com/playlist?list=PLALy-1sfBxVfwPodzzuXL1w21gUcO0c7D
-Beaver for the original script-Grenade Code
-DuskVoyager for fixing the "WTF the grenades keep blowing me up for no reason" bug-Grenade Code
-ScreamingCommie - Grenade Code
Background Pics

Check out grantlion's art on DeviantArt. Browse the user profile and get inspired.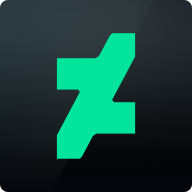 grantlion.deviantart.com
-Aeglos - Freelancer ekleme dersi
-mskimizd - Custom your own Kingdom troops
-Flanged - Dismemberment and Decapitation Mod Kit... WIP Version Released (OSP)
-timedanze - Hunting
-xenoargh - Shield Bash (OSP)
-laszers - [Tutorial] How to make troops recruitable from castle/towns.
-Taragoth - Freelancer
-rubik - Perfect troop tree presentation
-thewanderingknight - More blood prst_blood.dds files
-Snowbird Games - bg2.dds and inventory.dds files
-dia151 - [Item] Saracen Armor
-Slavos - [TUTORIAL],[WB] Making more mercenaries leaders appear in the tavern
Some parts of this code are taken from Floris Source,so obviously the Floris Mod Team deserves the credit.
Somebody and gdwitt for script guidance
-Hypercharge-Jenereik ekran kodu
-Brytenvalda - Modul system
-jacobhinds - [Tutorial] Complete Guide to Adding Factions
-The Mercenary- Horse speed
-Lathrael - Aile ağacı düzenlemesi
-Gaunt - Weapon Breaking trigger
-Ruthven - Sea Battle
-Mbahri - Partilerin Denizde gemi ikonuna dönüşmesi
-Hypercharge - Partilerin Denizde gemi ikonuna dönüşmesi
-Zimke Zlovoljni - Turcoman armor
v2.0
Credits/Thanks
-12th mod team - 12 armors -
http://bbs.mountblade.com.cn/forum.php?mod=forumdisplay&fid=145
-Tiberivs - Traditional Chinesee Translation
-Daedalus a.k.a Slawomir of Aaarrghh - Tavern Animation Pack
-Diplomacy mod some codes
-Tüfekçibaşı - Köye bağış yapma kodu -
https://forums.taleworlds.com/index.php/topic,351819.0.html
-Albertus Magnus - Flipping coins with tavernkeepers -
https://forums.taleworlds.com/index.php?topic=176440.0
-Lumos - Beer drinking for Warband! -
https://forums.taleworlds.com/index.php/topic,231080.0.html
-AndyYa
Thanks oolonglgx for inspiration! - Three card game -
https://forums.taleworlds.com/index.php/topic,332562.0.html
-Evlat mod - Köy yaşlısı ve lonca başkanıyla konuşma,lordların taraf değiştirmesi -
https://forums.taleworlds.com/index.php/board,413.0.html
-MartinF - Duel Kit v0.5 released - duel your troops, companions, lord and kings -
https://forums.taleworlds.com/index.php/topic,57584.0.html
-AndyYa - Gold and Iron Mines -
https://forums.taleworlds.com/index.php/topic,322815.0.html
-Porshy - Party size,New skill(Reading) and new books -
https://forums.taleworlds.com/index.php/topic,219086.0.html
-Native Expansion mod - Some codes with models -
https://forums.taleworlds.com/index.php/board,109.0.html
-Lav - Siege Camp Icon (mini-mod) -
http://forums.taleworlds.com/index.php/topic,192892.0.html
-Efe Karacar - İleri Lord/Kral İnteraksiyonu -
https://forums.taleworlds.com/index.php/topic,218266.0.html
-jrider - Adding a new skill: Foraging -
https://forums.taleworlds.com/index.php?topic=130429.0
-gaston - Forming a Wagon Train -
https://forums.taleworlds.com/index.php/topic,166271.msg4031382.html#msg4031382
-FALX - Making CUSTOM BANNER (heraldry, color, background) -
https://forums.taleworlds.com/index.php/topic,167810.0.html
-Caba`drin - Custom Player Party Name (Open Source) -
https://forums.taleworlds.com/index.php/topic,156444.0.html
- Village Raids & Sieges--Allow Player Party Actions -
https://forums.taleworlds.com/index.php/topic,148290.0.html
-Chel - Combat Abilities [KIT] -
https://forums.taleworlds.com/index.php/topic,62230.0.html
-jrider - New presentations for reports -
https://forums.taleworlds.com/index.php/topic,131385.0.html
-Glabrezu - manhunter: attack them or sell them prisoners (a how to) -
https://forums.taleworlds.com/index.php/topic,168958.0.html
-Cernunos - Random treasure hunt -
https://forums.taleworlds.com/index.php/topic,302625.msg7178044.html#msg7178044
-Floris mod - some codes,color code,npc import-export,
-Fire and Sword - Prisoner Chat
-Brytenwalda mod - Random events,some codes,critical damage,stamina system
-Yoman Jenkins - [Item] Yoman's helmets/coifs for byzantine, cataphracts, and others -
https://forums.taleworlds.com/index.php/topic,134099.0.html
-Jaakko -Model]Late Medieval Italian Prop Pack and roman era building-
https://forums.taleworlds.com/index.php/topic,279992.msg6672333.html#msg6672333
-El Guanche - [WB, Kit, Code's + Model's, - Firre Arrow - OSP] -
https://forums.taleworlds.com/index.php/topic,200331.msg4816968.html#msg4816968
-Al_Mansur - [Item][Model] Al Mansur packs - Medieval bombard uploaded -
https://forums.taleworlds.com/index.php/topic,193272.0.html
-kuauik- items(Permission mama li turchi first version of CAJ) -
https://forums.taleworlds.com/index.php?action=profile;u=56863
-Waewulf - Waewulf's Light Pack -
https://forums.taleworlds.com/index.php/topic,243796.0.html
-Ikagiua - Sprint and regen health -
https://forums.taleworlds.com/index.php/topic,176818.msg4244809.html#msg4244809
-rubik -
Code:
The World Map to show the exact realm of factions - https://forums.taleworlds.com/index.php/topic,251355.msg6016785.html#msg6016785
-Partizanes - Alp Zırhları
-Bekir Uzun - Kayı itemleri
-mody_goal - Alp Börkleri
-Romanov131 - Bulgarian Empire flag
-thed hawke - Çeviri için teşekürler
-Ulthtin - Çeviri için teşekürler
v4
-Koyun_Lordu Çeviri için teşekür ederim.
-rubik - [OSP] fix for kill-order loot dependency -  https://forums.taleworlds.com/index.php/topic,377788.0.html


[/spoiler]
Last edited: