Regular

Note: the following testimony aims to bring awareness to what I believe is a major issue for both the players of the Napoleonic Wars module and for TaleWorlds' reputation and integrity. With Bannerlord being key for attracting new members to this franchise's community, I believe such servers should be swiftly removed from being associated with TaleWorlds' and its software.
Last September, TaleWorlds took action against 'Napoleonic Roleplay' for displaying gross misconduct, admin bigotry and breaching TaleWorlds' Private Server Monetisation Policy along side its other server, 59th Jailbreak. Now over a year on, Napoleonic Roleplay managed to not only escape TW's blacklist, but become even
worse
than it was last year when it comes to overall server conduct. 
1. Breach of TaleWorld's Private Server Monetisation Policy
Despite being issued a clear warning last year about 'custom skins', Napoleonic Roleplay's owners have continued to sell skins/items for money via their website, Steam, and by other covert means. These skins are no longer just cosmetic however; certain NRP 'customers' now sport the body armour of armoured units, paying for an advantage, which they can equip as any unit. This blatant unfairness is no secret and has been protested by many in-game, though such complaints have fallen on deaf ears. Not only is the server selling skins for players to stand out, it is also beginning to show signs of an organised pay-to-win model right on Taleworlds' servers list.

See the evidence enclosed: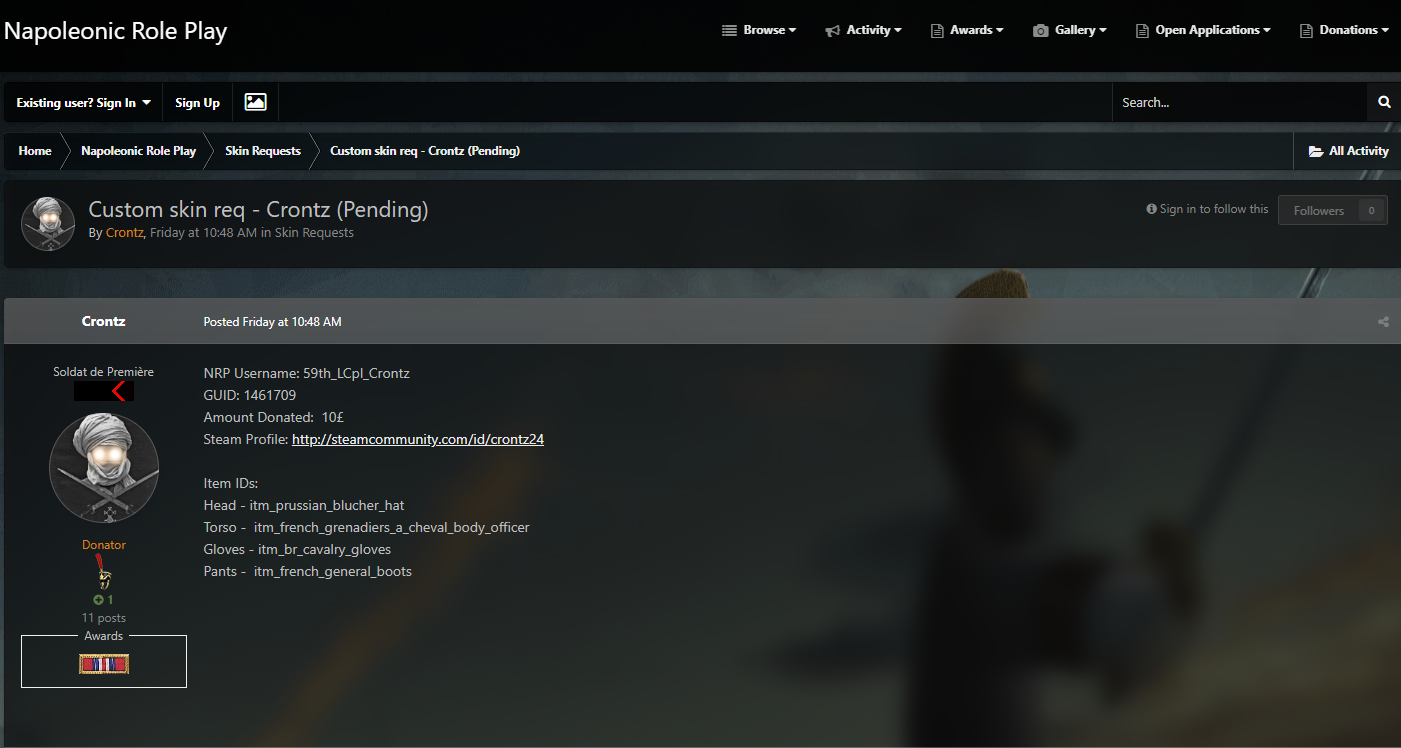 Here we can see one customer has made the wise decision of selecting body armour as his apparel, in order to gain a paid advantage: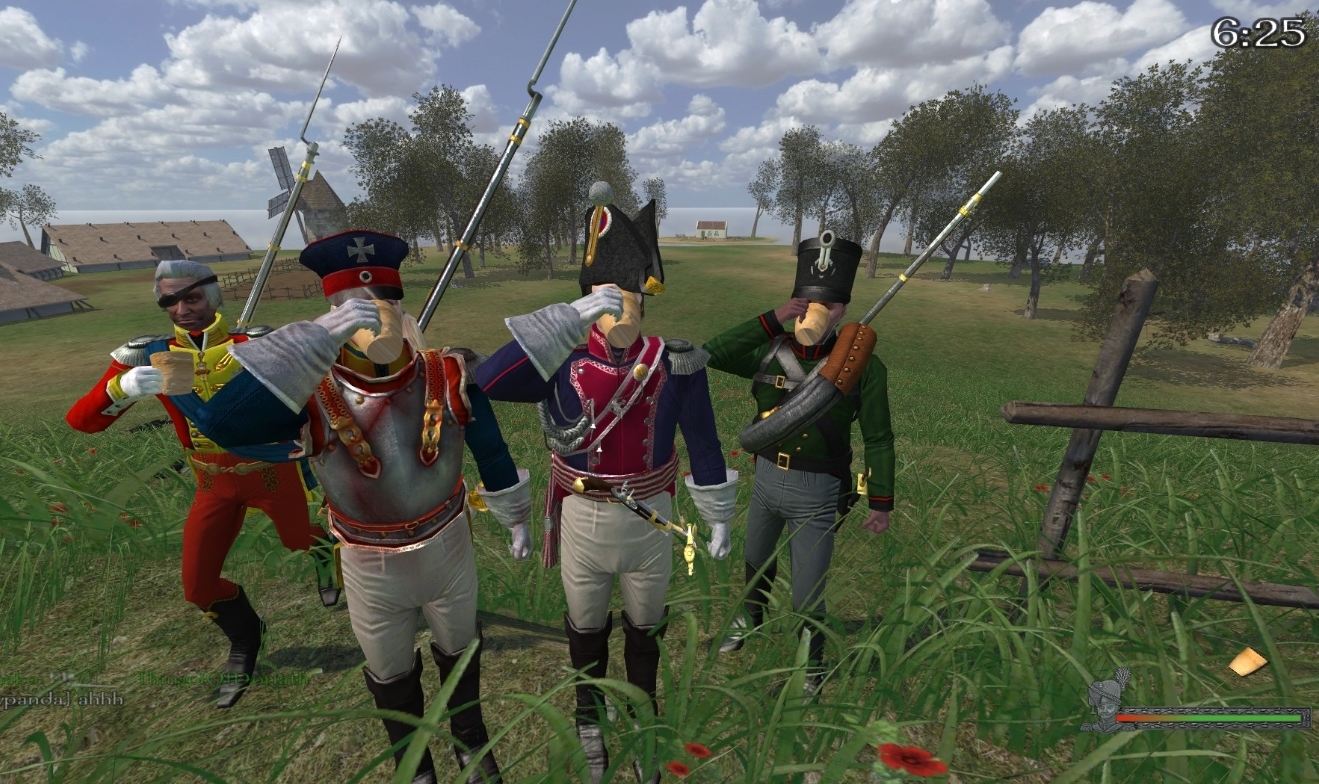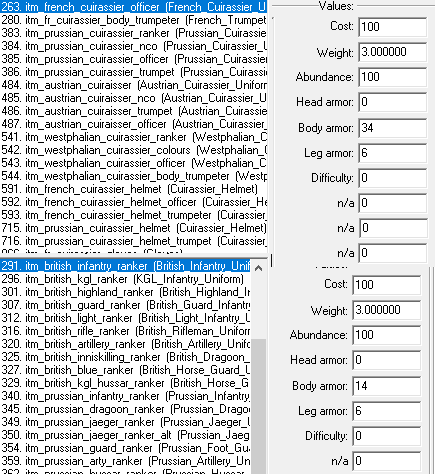 See more: https://nwrp.eu/forum/24-skin-requests                                                                                                                                                                                                             
                https://nwrp.eu/forum/45-resolved-skin-requests/
2. Bigotry, racism and antisemitism (from server staff in particular)
Having played Napoleonic Roleplay regularly for the past year, I have lost count how many times I have witnessed server admins using racial slurs aimed at those of African and Jewish descent. I do not feel the need to specify which two words are used most, but such language has been directed at public players many times. In fact, the server has become somewhat notorious for such behavior.
For the past year I have had to play the server under various pseudonyms, because whenever I use my usual online tag — my unapologetically Jewish last name — I have been targeted by server admins in the form of both verbal abuse and server abuse (slaying, being unwillingly teleported and random temp/perm bans). My playing behaviour did not change; my name did.
Having played online multiplayer video games for the past 10 years now, I cannot remember a single time I have been treated as badly — to the point of being outright targeted — like I have on Napoleonic Wars. I am both disappointed and frankly disgusted by what it being allowed to occur inside a community associated with TaleWorlds.
Examples captured in just the past week: