Hello everyone! Long time I haven't been around.
Though I've been away for quite a while due to waiting for updates + several IRL life issues, as I was focusing on writing my book (medieval fantasy) and talking with some friends about old anime and manga, I've actually had an idea for M&B2:B that not only is almost a requirement for a multi-kingdom scenario like it's world is, makes sense and is a matter of realism that was the biggest issue on trades.
---
For sake of explanation, the spark of this idea was talking about this scene from an old medieval scenario anime called "Spice & Wolf"
The thing is simple and actually very easy and fast to implement, with very little programming used but with a SEVERE impact in the world's trade.
With the exception of the three Imperial kingdoms, all other kingdoms should have different coins from each other and only those coins should be considered "money" for stores within those kingdoms.
The three Imperial kingdoms would at least originally have the same coin between each other since they were all the same empire in the recent past.


Whenever a kingdom born from either an NPC party conquering a territory and starting a new kingdom or from a revolt taking over a city for long enough (year long, after consolidating as a new proper kingdom) if it is ever implemented that they gain a unique name after that amount of time passes where they get their independence, they should also have a %chance to develop a unique coin of their own.


Whenever the player creates a kingdom of his own or becomes the king of a kingdom, one of the policy choices within the kingdom window should be to change the coin within his territories.
Similarly, after the death of a king in any territory and another takes the power, there should be a %chance that the new king implementing a new coin, with a period at which you can "buy" the new coin and pay with the old coin within that territory while all other products are already priced in the new coin.
Why is this so important?​
​
For one, it is an important matter of realism.
Different kingdoms with different histories that originated from different people of different cultures have different coins.
Second, it was actually an important thing for travelling traders and caravans.
Since you couldn't simply easily exchange coin from one kingdom to that of another when you arrived, it was very important for travelling traders to spend their local coin to buy different merchandise as much as possible and have stable routes to sell their merchandise, specially those that would spoil.
The existence of different coins was both one of the restrictions and driving forces of economy.
There is also the fact that coins have different values themselves, so even if grains in two territories cost the same on their respective coins, the territory where the coin is worth less actually has the cheapest grain.
Even for a conqueror campaign, where your only interest in trade is to sell your spoils of war this becomes important, because if you sell all your spoils in a Khuzait territory, you'd have to exchange it for some goods in order to sell in another territory to get money there or be forced to buy product from the Khuzait in their territory, which even in these campaigns where the focus of the player is not trade, somewhat makes them part of the world economy naturally, since they can't simply amass a huge amount of an international coin, but have to constantly maneuver to swap his coins.
There could even be the choice to melt coins into ingots in the smithy, which would grant both a universally sellable product and some smithing EXP, which would be a way to get rid of old coins out of use, recycle coins from another territory and a new source of involvement for players with the currently still impopular smithing system.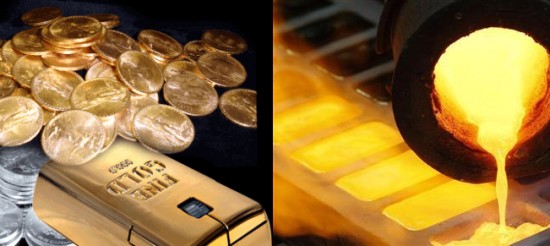 In the kingdom level this becomes even more important.
Your taxes and tariffs would be payed to you in the coins of your kingdom or the kingdom you are a vassal of.
As such this makes the player more territorial as well, since the biggest amount of money to buy goods and food will be in his own coin.
Having the whole world using a single universal coin is actually a huge issue for a multi-cultural medieval scenario like Mount & Blade 2: Bannerlord is, but one that is considerably easy and fast to program a solution for when compared to other possible new mechanics but which has a severely huge impact on the game experience of all players.
---