Recruit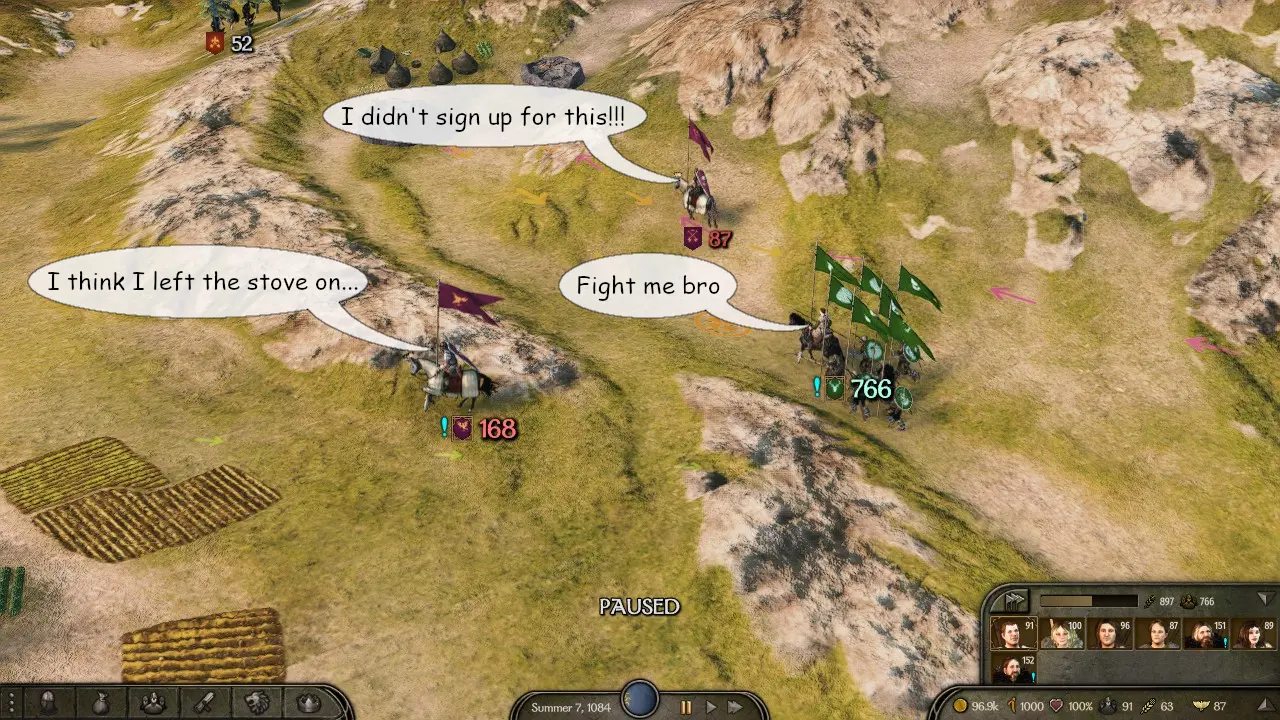 It's a simple idea. Sometimes you'll be chasing an enemy army or party that you just can't catch. One of the parties in you army could catch the enemy... if only they weren't in your army. This mod adds dialog which allows you to order parties in your army to chase down enemy parties (lord parties and armies only) and recall those parties if you change your mind. Talk to the leader of any party in your army to select a target and send them on their way. Talk to another lord or companion in the army to recall any dispatched party at any time.
For the sake of compatibility with other command-ai-parties-mods I used this with
PARTY AI OVERHAUL AND COMMANDS REBUILD
and
KingdomStrategiesCommand
and haven't noticed any problems so far.
Download the mod
here
.