Yup, it's a camel, with bumpmaps, a 100% custom rig (it is actually dealing with all the horse animations pretty well), no major texture distortion, etc.  Comes with LODs.
I plan on also doing a version with some cargo, maybe.  I want to give a huge thanks to Fujiwara- until I tried fragMotion, I was finding rigging to be an utter pain in the arse.
People can use this for whatever they want, period.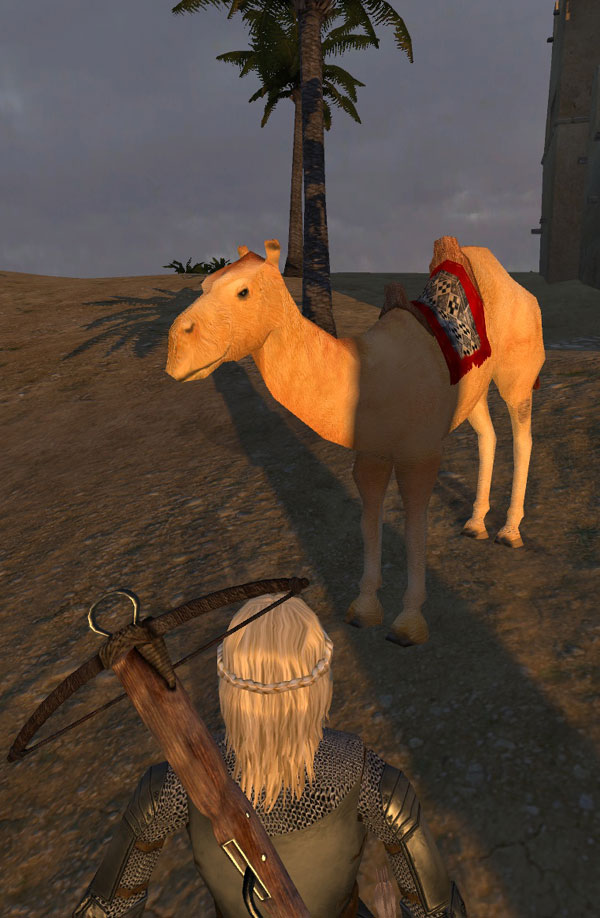 Download link.
Some Desert Raiders about to deliver Da Hurt: