Recruit

Hello there,
Summary:
When opening the Main_Map (modded or unmodded), either my project or the vanilla one the ground is black. I have verified the files for the base game and the mod tools and uninstalled then reinstalled for both 1.5.7 and 1.5.8. The problem persists.
I have followed a fix that Space_Pot8to from the Discord suggested to delete the ShaderCache in
\Modules\module_name\SceneObj\scene_name\ShaderCache
\Module\module_name\SceneObj\Backups\scene_name\ShaderCache
&
C:\ProgramData\Mount and Blade II Bannerlord\Shaders\TerrainShaders\module_name\scene_name
But this has not helped.
However I did have some luck in turning the terrain texture back on when playing the game by transferring an older copy of the terrain.bin into the module file. The old terrain.bin was 63.5mb while the one generated by the mod tools was 59.9mb. But soon as I open this 'fixed' version the terrain texture goes back to black in the mod tools.
How to Reproduce
: Its always there, I cannot turn it off.
Specific Tool
: Official Mod Tools/Scene Editor
Media: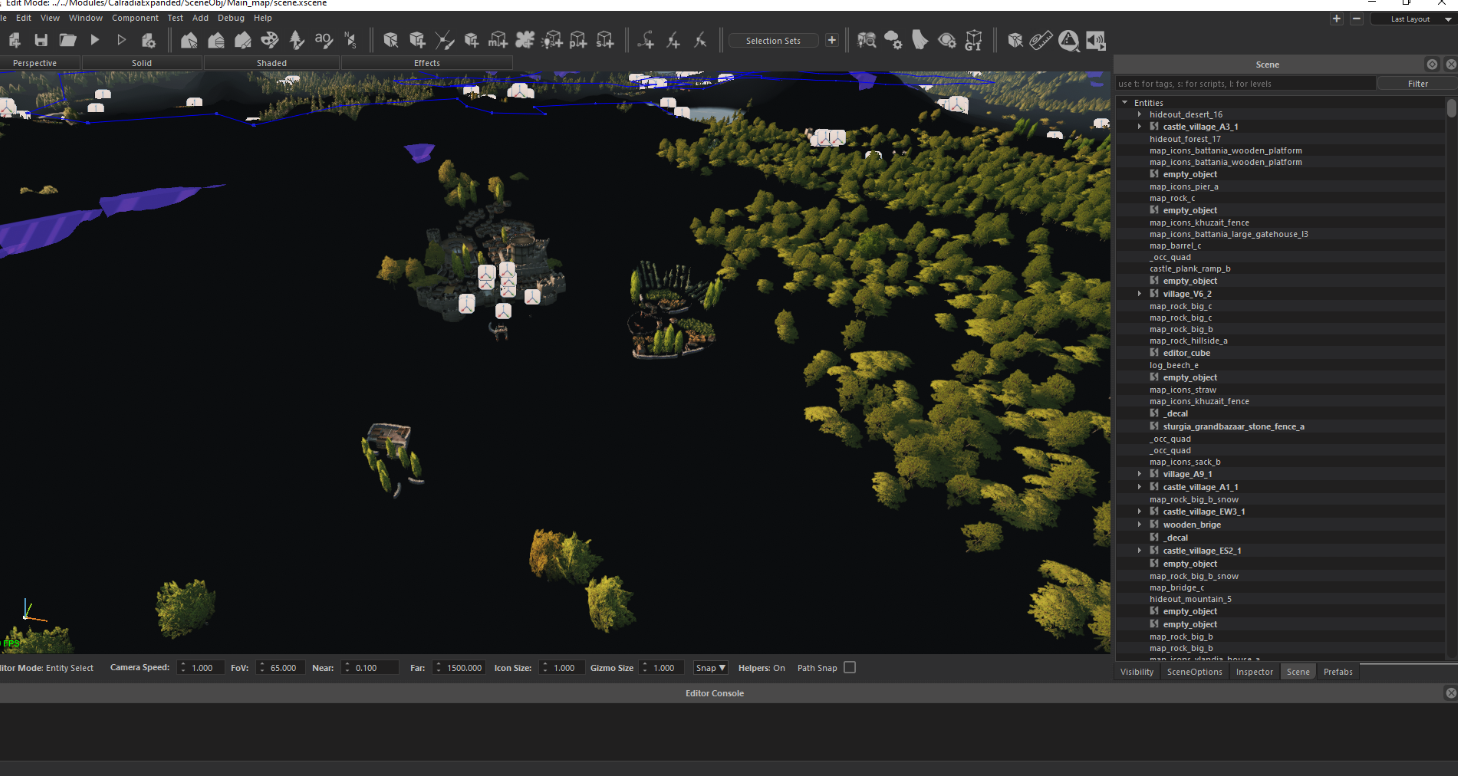 Computer Specs
:
OS: Windows 10 Home 64-bit (10.0, Build 19041)
GPU: GeForce GTX 970 4GB
GPU Driver Version: 27.21.14.5709
CPU: Intel i5-4690k 3.50GHz 4core
RAM: 16GB Ram 2133MHz
Motherboard: MSI Z97-G45 MS-7821
Storage Device (HDD/SSD): HHD 1TB
The
upload.taleworlds.com
does not work for myself when uploading the files. Please let me know of an alternative way of providing you the files.
If you need any further information please let me know. I hope you can help as this is frustrating to say the least and is hampering progress on my mod
Cheeky plug of Calradia Expanded
Last edited: