After watching that Channel 4 show about 1066 I decided I'd use some of the Saxon and Viking stuff I made a while ago and started working on a mod. It's much better for me as Britain 1297 is riddled with bugs which were a right pain in the arse to fix as the majority of them were made early on, therefore the causes were harder to find. So, I started working on a 1066 mod and I'm much more motivated than I was trying to fix Britain 1297, plus after the experience of making Britain 1297, I'm able to fix bugs pretty easily as I go along.
So, here's what I have planned;
3 factions
Anglo-Saxons
Vikings
Normans
Features
New map - done. (Same as Britain 1297, but improved and not buggy.)
New equipment - In progress.
New dialogue - Not done.
Troop trees - In progress.
New scenes - Not done.
More will be added though. I plan on making use of various scripts made public such as the hunting feature. If anyone has any suggestions then let me know.
Here's a couple of screenshots of the progress so far. It's still early days though.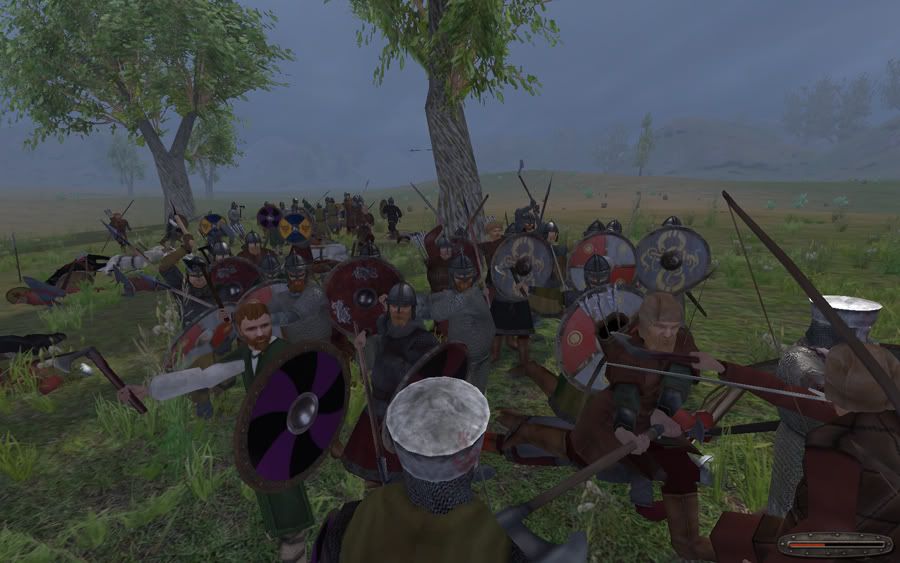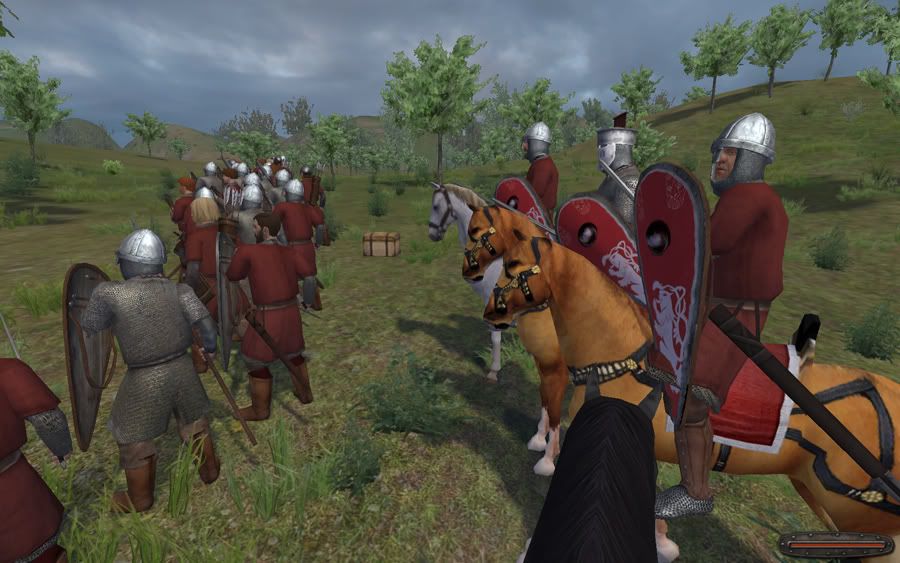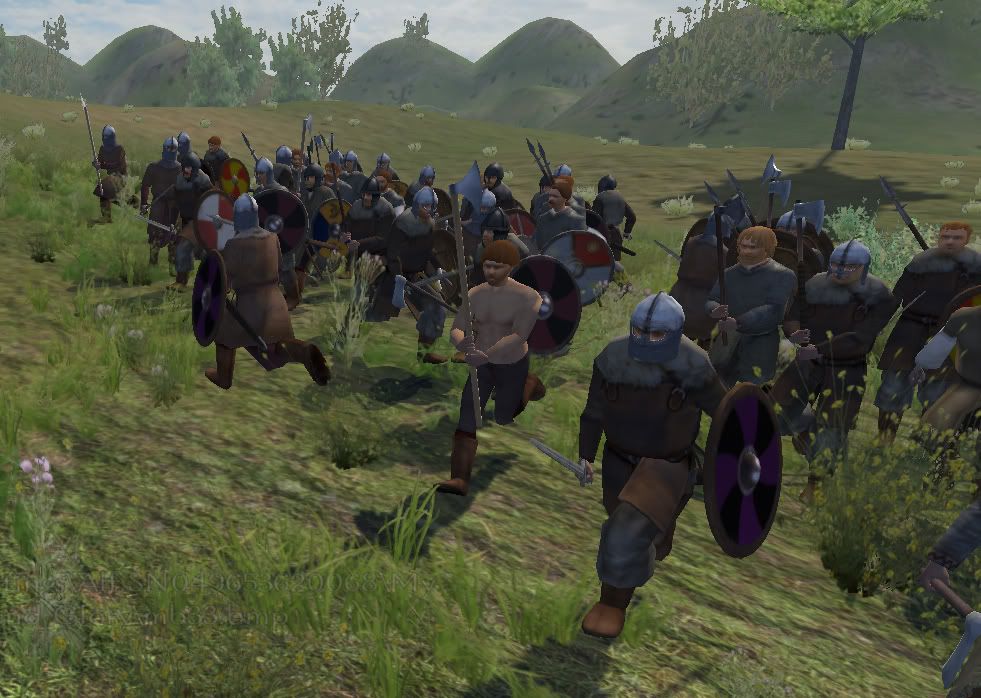 (ignore the banners, they're being re-done.)
If anyone has any reference pictures for the 3 factions or has a good knowledge of their equipment etc and wants to help then please let me know.
Credits so far;
Maw - OSP horses and shields.
James - OSP axes.
Dindi & co. - OSP helmets.