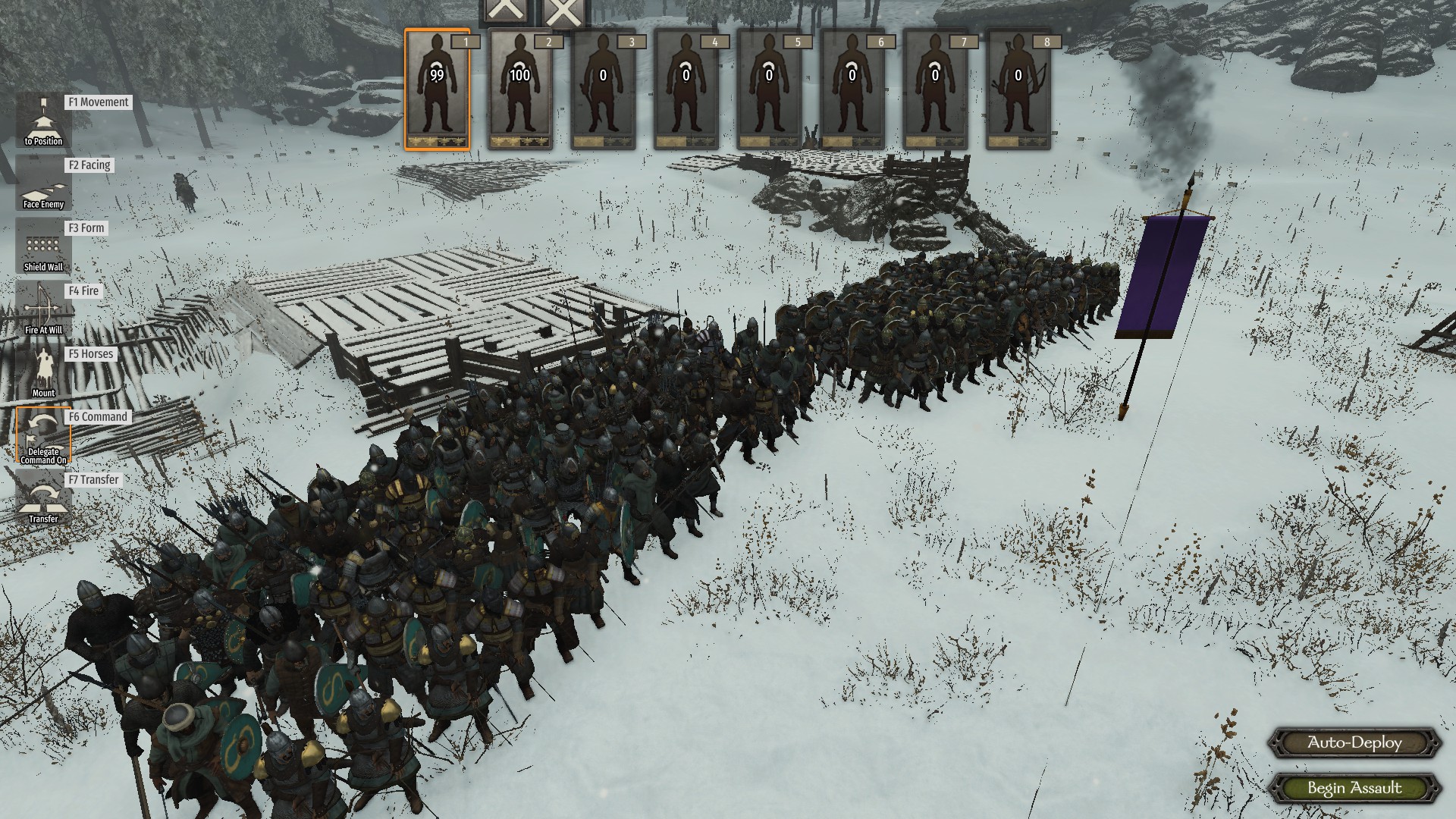 Since AI refuse to climb ladders now, I have been manually command my sieges more. Then AI commander proceed to do this, mixing everyone together and make a mess of my command ability. This is the siege on Car Banseth for reference.
If I split the group, then they are still mixed melee and ranged only smaller in number.
If I order Loose formation so Archers can shoot, then Infantry don't bother to raise their shield to defend themselves from arrows and die.
If I order Shieldwall then most Archers cannot shoot because they are too bunched up, not to mention all the archers standing at the front of the shieldwall get no protection. So lots of my troops die because the defenders just have free reign to shoot at us.
Can we just leave the control groups alone please?