Take note: The mod is not compatible to the current warband version yet, you can read about it here.
​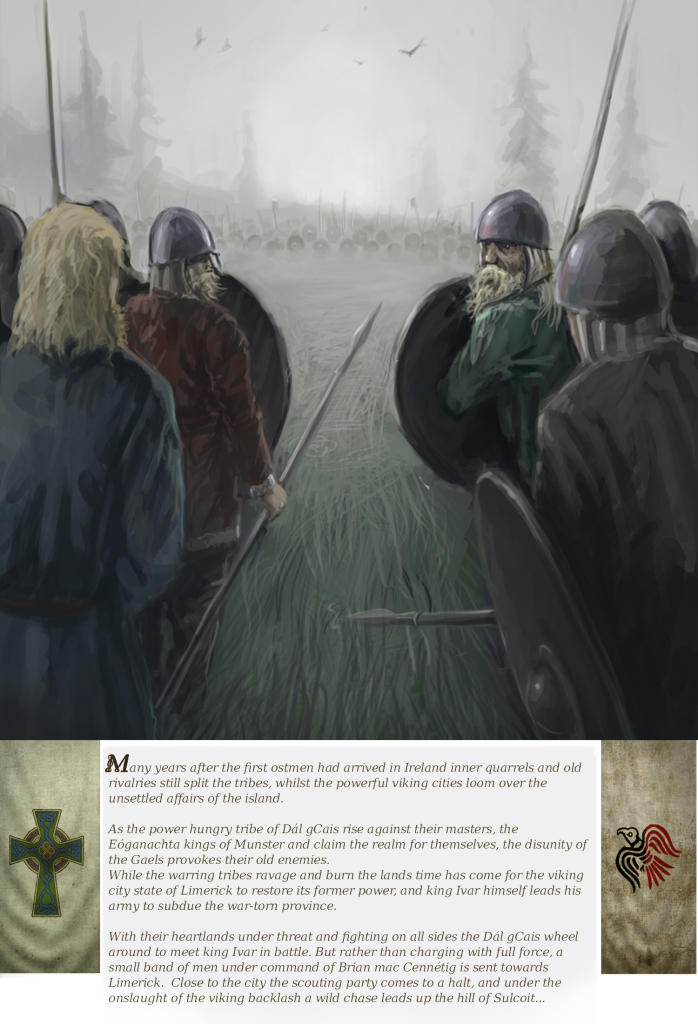 ​
By the year 968 AD war had been waged for generations between the Goídil natives of Ireland and settlers from the north. After the first years of the great onslaught on the English kingdoms many great battles were fought between the anglo-saxon heptarchy kings and the Viking invaders and soon norse warfleets were seen in the irish sea itself. Rowing up the rivers to raid the Gaelic villages and monasteries the "ostmen" soon established the longphorts, shore fortresses to harbour their fleets, which evolved into powerful cities controlling the lands.

Yet the warlike Goídil did not yield their homelands and many tribes resisted the foreign invaders in long and scathing wars, with Viking and Gaelic villages burning likewise in the many raids. Others approached the Norse with agreements and trade, some even fighting their neighbouring tribes with the help of their new allies and rising to great power. And so the Viking cities soon were part of the ancient tribal struggles for power, in which the most powerful Goídil kings were aspiring no less than the old title of high kingship over all Ireland.