I really dislike what they did with the "improved armor" perk on Legionaries (the one you used on the first soldier from left).
If they wanted to go full byzantine, but did the mistake of naming Empire`s highest tier infantry "legionary", why didn`t they go with something like this:
or this: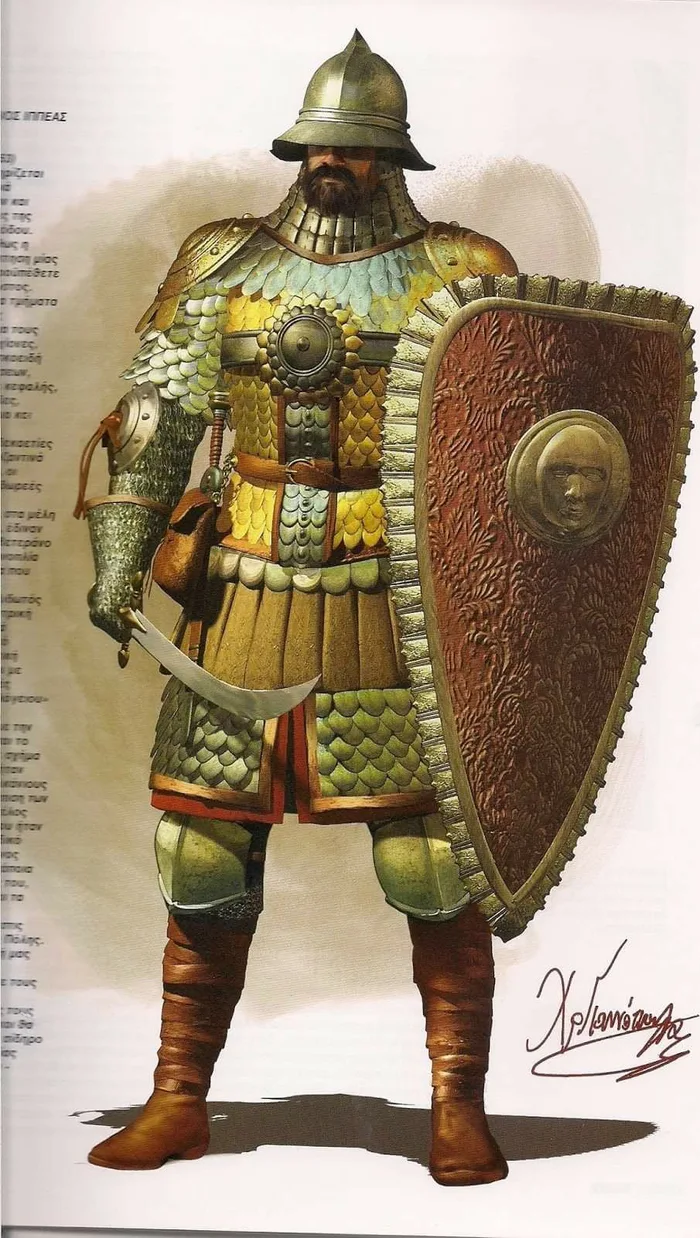 or IMO the best choice something like this:
The last one is clearly byzantine, from the era of which Bannerlord gets its inspiration, looks can pass as a "legionary", and also gives the image of strength and supreme power, as the elite soldiers of mighty Calradian Empire should !
The way it is now, it has a not so impressive , somewhat byzantine scale armor, early roman-style leather shoulder pads, and with the "improved armor" perk the armor looks like its stuffed with feathers.
I really like the one in the middle, no mistake which faction that soldier belongs to and what class he is, also the little colored tracks arround the neck would be a great substitutiom to the hideous unicolor armor ! Great work !
Actually, that can totaly pass as a legionary instead of the existing one, i wouldn't mind.