For a while now I have been running into an annoying issue.
Every now and then whilst playing multiplayer I suddenly get kicked by anticheat.
This is very, very inconsistent - I can join servers, play for any amount of time (1 minute or an hour+) and suddenly get the following message: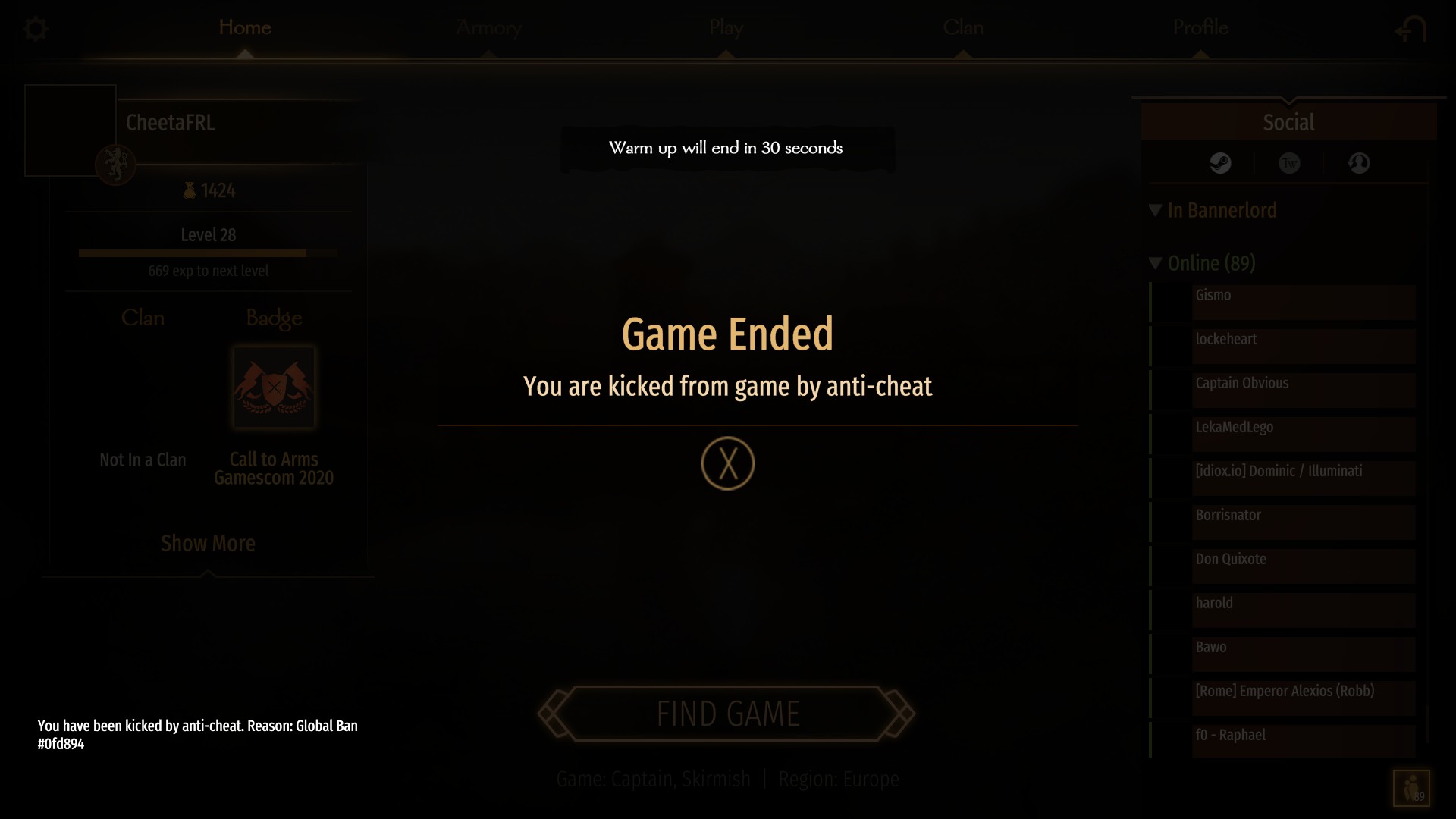 At first I thought this would solve itself with patches and have been quite inactive in playing multiplayer ever since, but every time I try I run into the same issue.
I did do a lot of digging through the forums to see if anyone else had issues, from what I have noticed if bans are handed out by BattlEye they will simply
"not be reversed"
.
This, of course does not solve the issue nor does it enlighten anything.
As someone who has been playing Mount & Blade series for over 12 years this is awfully frustrating, now with summer around the corner I´d love to enjoy some multiplayer now and then, but first I´ll want this to get fixed.
Cheers
Steam:
Click me!