Squire

Here is a collection of Skins that I have created and I'am working on. Skins that have no download link have either not been completed yet or are not latest patch compatible. Picture will show progress of any skins
France
Light Infantry
Light Infantry Carabinier
http://www.mediafire.com/?fdqczir934hadqc
Early Voltiguer
Chasseur a pied pre 1809
http://www.mediafire.com/?78ulf8us1lciuqm
Chasseur a pied after 1809 (back patch on bearskin removed)
http://www.mediafire.com/?miqe1g3uvlrnux1
Chasseur a Pied in winter unifrom coming soon....
Chasseur a Pied in Great Coat
http://www.mediafire.com/?q2hln8t383y9zfh
1er Tirailleurs
http://www.mediafire.com/?b5n1k9o3dfn67ws
1er Tirailleurs Blue or red vest
http://www.mediafire.com/?1au7ao6r7y8w1ba
Line Infantry
63e
Foot Guard
Grenadiers a pied winter uniform updated
Swiss Guard
Tattered Early Napoleonic Grenadier coming soon....
A spoon in the hat!
Light Cavalry
French Mameluke
Heavy Cavalry
Early Carabinier before introduction of cuirass
French Marshal
http://www.mediafire.com/?xp984cx0jm44x9m
Artillery
Horse Artillery
Two links
First one replaces just the artillery units
Second link replaces artillery and captain and trumpeter of the Hussars unit.
http://www.mediafire.com/?ndoo7a8z8c6iepd
http://www.mediafire.com/?14q3ppix128rkoq
United Kingdom
Light Infantry
71st Highlanders
http://www.mediafire.com/?pz9jk2rb5gd26hz
Rifles
60th Rifles
http://www.mediafire.com/?w77iw7zkprk77pa
Line Officers
Line Infantry
Brunswickers
Highlanders
93rd Highlanders skin
http://www.mediafire.com/?kt998393c5sj869
Foot Guard
Coldstream Grenadier
British 1700s 12th Grenadier
Heavy Cavalry
Scots Greys
http://www.mediafire.com/?onfu78vlk874dqk
Austria
Line Infantry
Austrian line officer in coat
Austrian officer release
Austrian officer Shako
http://www.mediafire.com/?7l82ltpzxnrvp2h
Austrian officer Helmet
http://www.mediafire.com/?gm63k31ntv5ojo0
Grenadiers
Austrian Grenadiers. Will not replace Hungarian pants for Hungarian line infantry and Grenzers
http://www.mediafire.com/?bahesae60ovlcv7
Electorate of Mainz
Dragoons
Wurttemberg Dragoon
Prussia
Foot guard
Prussian Grenadier update
http://www.mediafire.com/?a0c6zq36tdci62a
Lancer
Hussar
Old style hussar mirliton headgear
Pre 1806 Uniforms pack
http://www.mediafire.com/?c169xs2771zf21u
I'll stick up a version with the Von Beeren No. 2 Cuirassiers when i can find it.
Russia
Spain
Line Infantry
Spanish Line Infantry
http://www.mediafire.com/?dgovvz1set2824f
Grenadiers
Walloon Granadero
Sweden
Line Infantry
Halsinge Regiment
Foot Guard
Svea Livgarde
Bits and bobs
Marshal hat
http://www.mediafire.com/?ky4b0wftk54v1a6
Scottish Trews
http://www.mediafire.com/?z7pqtfbbe7icaq2
Simple change tilts the 84e officer shako
http://www.mediafire.com/?yadj4rktt2n1mm7
British officer Hat
http://www.mediafire.com/?xtioba21r4rcld3
Post-Napoleonic skins
French grenadier During Franco-Prussian war
1° Reggimento Bersaglieri
A little something for the boshin. Japanese imperial soldier
And in great coat
http://forums.taleworlds.com/index.php/topic,246864.0.html
Animation
Shouldered sword animation
http://www.mediafire.com/?f3hv7ym27yhq77k
Horse sword
http://www.mediafire.com/?c23jz6569peqoc6
Planned skins
Belgian Carabiniers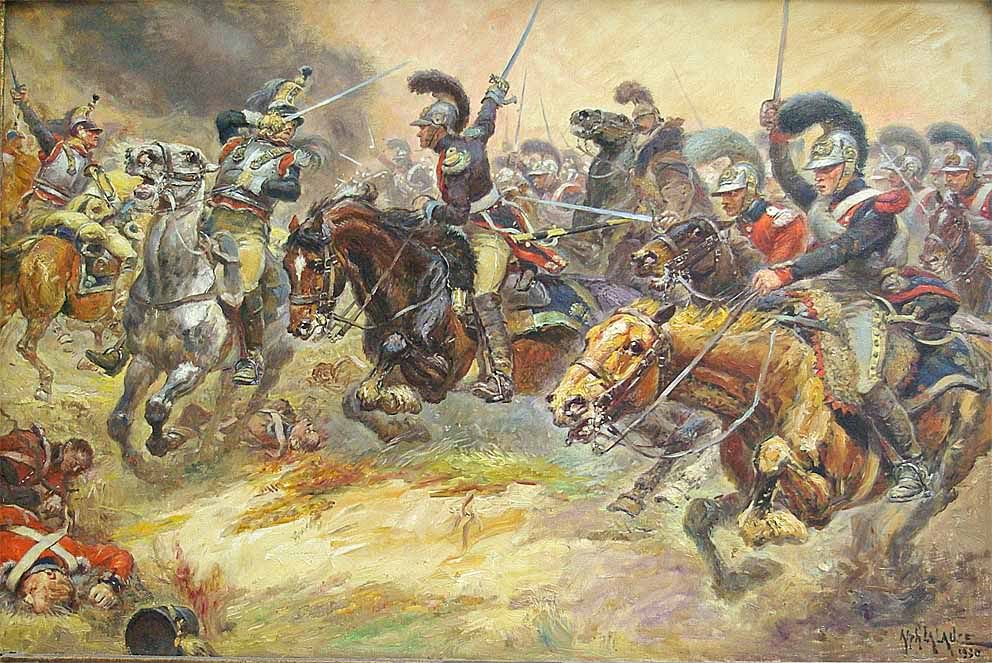 Spanish Granadero
Isum Hussar because the russians need a bit of colour and pomp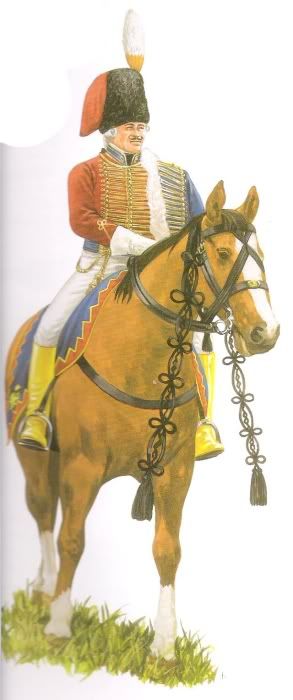 Tutorial
Sticking a new hat into the game
Might look like a lot but once you know what your doing it should take about 20 seconds to import a new hat in.
In this example we will be replacing the KGL officer shako with a bicorne.
1.Right first thing you need is openBRF if you don't have it get it. Open the file mmbrithats which is located in the resource folder inside the Napoleonic wars. Example C:\Program Files (x86)\Steam\steamapps\common\mountblade warband\Modules\Napoleonic Wars\Resource.
Go down the list and find the hat you want to replace.
The KGL officer shako has three model, british_kgl_shako_officer which is the main hat, british_kgl_shako_officer.1 the plate and british_kgl_shako_officer.2 which is the plume.
2. Select all 3 at the same time then right click on them and select Group Rename and copy the name (british_kgl_shako_officer) and select cancel. Then go to the folder containing the model you want to stick in the game and paste the name you copied to the model to rename it.
3.Then go back to openBRF so we can import this model. click on the import tab then select static mesh then select the file you want.
4. Now there should be 2 seperate KGL officer hats one the original and the new bicorne. We need to remove the old hat or it will appear ingame with the new one. Select the old hat and right click and choose remove.
5. Now select your new hat and right click and select Recompute tangent dirs. Not completely sure what it does but makes the models look better so do it.
6. Last thing save it.
More skins and download links to be put on but i been at this for a while and taking a break.