Official ATS Warband Website:
http://atswarband.com/
Server status:
(may not be updated right away)
ATS_Ventrilo_US:
Online - 200slots
ATS_Playground:
Online - 10slots
, for 400bots army managment battle
Upcoming schedule:
- no events until July and futher notice
Formations Guide
Hi all,
We are doing Organized Battles twice a week (for now) and may do more if there's enough request.
FAQ:
(1.)  Q: What is this all about?
      A: This organized battle event is more like a social gathering by M&B fans, getting on ventrilo, commuicate and fight with/against each other with well planned strategy and formations. We play it like a strategy game.
(2.)  Q: Is this ATS only?
      A: No, this is open for public as well as ATS.
(3.)  Q: What do I need to do to get an entry?
      A: Simply hop in ventrilo, and talk to one of the ATS members.
(4.)  Q: Any rules?
      A: Treat others like what you expect to be treated.
(5.)  Q: How will this be planned out?
      A: Each team gets to vote for a commander, squad leaders for inf/cav/arch, then the rest is up to you. Discipline is the key here. If anyone is disobeying orders or being immature, report it to ATS.
(6.)  Q: Do I need to bring anything?
      A: Please dont bring your girlfriend in.
(7.)  Q: Any requirements?
      A: Mature, team oriented mind, and a mic. And possibly mods. If you have no experience in mods, install it ahead of time, so we can help you out with any issues that may occur.
(8.)  Q: How many people were in the last event?
      A: Approx. 50
(9.)  Q: Where is the server located?
      A: USA
(10.) Q: How long does it last?
        A: As long as you can, but usually 2-3 hrs when peopl start going to bed. We might pick an earlier time depending on requests.
(btw, what's the acronym for postpone?)
(11.) Q: When does it start?
        A: The next event is on April 21st wednesday night 6pm pst, and we do head counts a few hrs prior to the event. Upcoming schedule will be annouced during/after the event, or simply ask ATS members if you missed it.
(use time zone converter)
http://www.timeanddate.com/worldclock/converter.html
(12.) Q: Is ATS recruiting?
        A: Yes, we are looking for mature and team players, pretty much like (7.)
(13.) Q: Where do I get the ventrilo info?
        A: Join our server, ATS_Ventrilo_US, and you will see it under "game rules" by pressing esc.
(14.) Q: Any special events besides "Organized Battle"?
        A: We also have "Pre Game Practice", you can practice whatever you want with squad/team, as long as you dont interupt others. (On plains). Available at 5pm pst, one day before the event starts, and the day "Organize Battle" starts.
(15.) Q: What does ATS stands for?
        A: Among the Shadows
(16.) Q: Do you have a website?
        A: Yes, we have a website specifically for warband, visit
http://atswarband.com
Feel free to post any questions that you may have, faq will be updated......
Game settings for the event:
- Manual block
- FF on, 100, no return ff
- Spectator view will be limited to "teammate's view"
- no combat/round bonus for fair fights
Mods that would be used, and Installing Guide:
Installing Guide
OPENFIELDS
AtlasNovus

Training: Pre Game Practice
- Open for everyone in ventrilo
- Server will be available for practice right before Battle event, or by request
Looking for squad specific positions (inf/cav/arch)
- have interests in the specific role
- teamwork
- enjoy tactical moves
Pictures: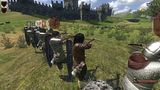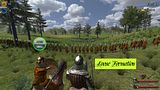 Videos:
Organized Event (One of the Battles)
- April 18th - Battle Event #1 Shield wall on Hill (PM me if you were the leader of the team)
-
April 21st - Battle Event #2 Cavalry formations and tactical maneuvering (Led by Random_ATS)
- April 28th -
Battle Event #4 AtlasNovus mod,
desert map (Led by Ecko_ATS)
- May 2nd  - Battle Event #5 Line Battles, using Invasion Mod (Led by Ecko_ATS)
-
May 29th - Unofficial Line Battles, initiated by GL, ATS, and public players
This following video is not from organized battle event
, just a random battle that I recorded some time ago. I was amazed by how the public can do teamwork on their own.
Training Camp
1 - Cavalry Couching (Trained by Random_ATS)
Fraps was used to take pics and videos, if you have any pics or videos from the event, pm me
Special Thanks:
- Guttorm (OPENFIELDS map modder)
- Harmast (AtlasNovus modder)
We are accepting donations to improve/increase/maintain servers, and you will get something in return (pm for details).
Donations will only be used on servers and I'm not gaining $.
Also looking for modders, pro logo designer, and pro video editor.