Regular

Hi guys:
I'm playing a a ruler of a Kingdom with many recuited Clans, my clan is Tier 5 and there is other Tier 5 Clans with 5 Fiefs, I only have 2 fiefs (Revyl and a Castle) and My Ruler Clan is no longer in the fiefs votes!. BTW all clans were Fiefless (thanks to Khuzait Snowballing).
How can I Workaround this?, because The Clans without Fiefs in many situations arent even a option for the votes, the priority in the votes are the greedy Ones High tier clans, I want to be again in the fiefs votations.
Some examples of the fiefs and clans tab in Kingdom Menu. I have the top Influence, every clan has a lot of good relation thanks to the Cash or Javelins to recruit them, All recruited clans were fiefless. Any help please tell me the Algorithm or a Workaround.
The top Clans with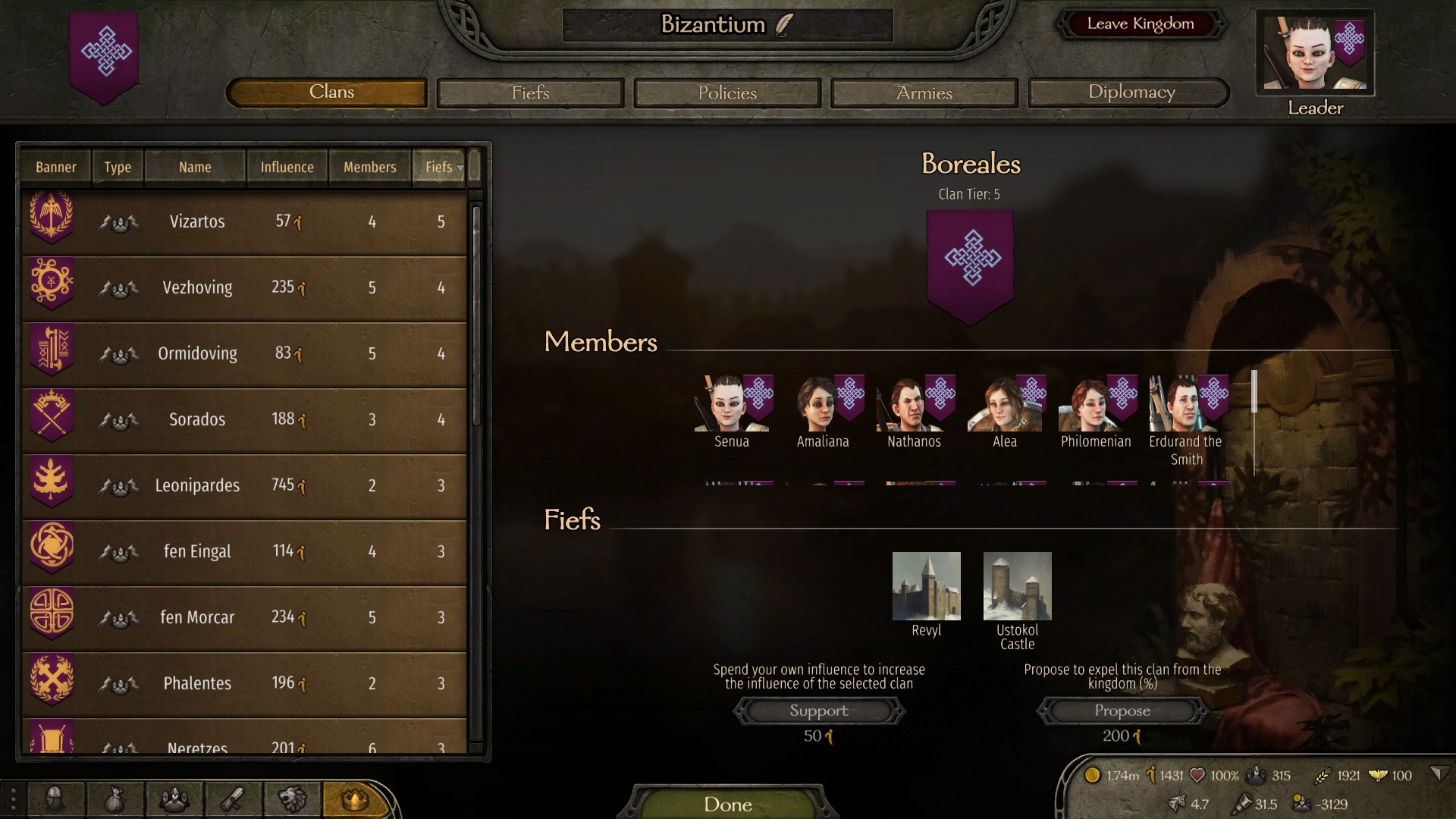 My clan is in the lower side: