Banned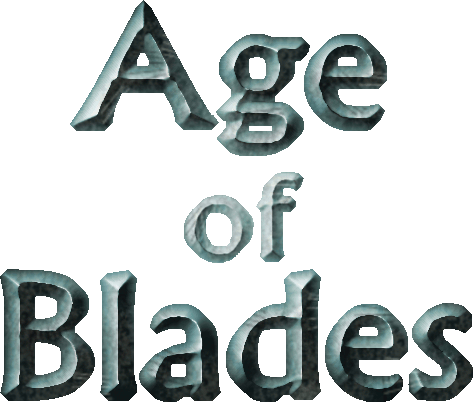 an Age of Empires II based mod

News (12-26-2014): I uploaded a passworded wip version of the SP more than 3 years ago. It's really messy, but if you like to have a look
you can download it here.
The password is: "alotofmess"
Download!
This is a tribute and non-commercial.
​

Playable in the following languages:
English
French
Spanish
Russian
Italian
Chinese (simplified)
Turkish
German
Introduction to "Age of Blades":
First of all: AoB is a
multiplayer
mod. There's no singleplayer-function.
In MP most things work like in Native. All common game-modes should work as usual.
You choose your faction between "
Blue -
" and "
Red Kingdom
".
Then you are asked to select a building. At different building, different troops are available.
Barracks
have infantry,
Stable
has cavalry,
Archery Range
has ranged units and
Monastery
only has the Monk.
After choosing a building you have to
buy a troop instead of equipment
. The troops prices are displayed.
Troops have preset equipment to represent the "Age of Empires 2" units.
Instead of levelling down equipment if you don't have enough money,
your troop is downgraded
along the trooptree.
Every building (except for the Monastery) has a free-troop, which is the lowest you can be downgraded to.
Downgrading example:
You want to be a Paladin, but have 0 gold.
Paladin->Chavalier->Knight (lowest troop of this kind)->Light Cavalry->Scout Cavalry (free-troop of the Stable)
Exception:
The Monk is the only Monastery troop, but no free-troop. If you choose to be monk without having enough money, you'll
be downgraded to infantry-units.
Monks
are automatically
healing
allied troops in a set range. If you're healing someone a message is displayed.
11
taunts
are available via different key-combinations:
"Q"+"4" = "Wololoo"
"Q"+"5" = "Nice town, I'll take it!"
"Q"+"6" = "You played 2 hours to die like this?"
"Q"+"7" = "Long time no siege."
"Q"+"8" = "Yes."
"Q"+"9" = "All hail, king of the loosers!"
"Q"+"U" = "My granny could scrap better than that."
"Q"+"I" = "Monk, I need a monk!"
"Q"+"O" = "Don't point that thing at me!"
"Q"+"P" = "It is good to be the king!"
"Q"+"K" = "Rogan?!"
You should
disable sound variation
in the starting menu at
audio-configurations
to avoid weird-sounding taunts.
To guarantee that troops only use valid equipment (and no Archer picks up a Paladin-shield...)
picking up dropped items has
been disabled
for everything except arrows. So
don't drop your weapons
if you still want to use it!
Check out the moddb-page of Age of Blades:

Troops:
The following troops are available
(More pics in 2nd post)

Militia, Man-at-Arms, Long Swordsman, Two-handed Swordsman, Champion, Spearman, Pikeman

Scout Cavalry, Light Cavalry, Knight, Chavalier, Paladin, Camel

Archer, Crossbowman, Arbalest, Skirmisher, Elite Skirmisher, Cav. Archer, Heavy Cav. Archer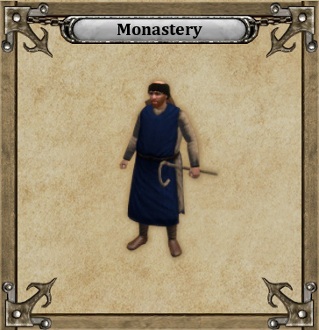 Monk
Credits:
Many thanks go to:
-ES/MS for a great game I'm trying to give tribute
-Taleworlds and the Forums
-dejawolf for his kettle-helmet (1257 something)
-CounterPoint391 for the knight's horse
-Queen Pinky for the arbalest's armor and the cav. archers' horses
-xenoargh for the camel
-NaglFaar, Yoshiboy and Tempered for the Drowning-script
-Davee and Vikingr-team for the healing-script
-Tomy44 for the French-translation
-Belendor for the Turkish-translation
-Murtagh & Dawn_heartfly for the Chinese-translation
-Arius & Revan Shan for the Spanish-translation
-FergRus & GetAssista for the Russian-translation
-Garic93 for the Italian-translation
-all the beta-testers:
mr.master
Ross
Kazzan
BadaBoomBadaBang
shadowarcher
John Felton
Perkele_JOPOTINTTI
predat0r
FrisianDude
Revan Shan
Outlawed
MrNomNom
Comrade Temuzu
Belendor
Renkoo
McBeverage
apsod
Refleax
Deacon_Frost
Tomy44
Garic93
I hope I didn't forget someone! If I did, please pm me!
Name: Age of Blades
Version: 1.0
Game version: 1.173
Category: Total Conversion
Short Info: An Age of Empires 2 mod
Mode: MP
Languages: EN, FR, ES, RU, IT, CN, TR, DE