Recruit

Summary: The "Advance" command doesn't work in hideouts, the troops just stay there unmoving. When given a different command, "Follow me" or "Charge" for example,
the troops move, but come to a halt when told "Advance" again.
How to Reproduce: Go to a random bandit hideout, F1 -> F4, watch as the squad ignores you.
Quest/Settlement Name (if related): Bandit Hideout
Media (Screenshots & Video):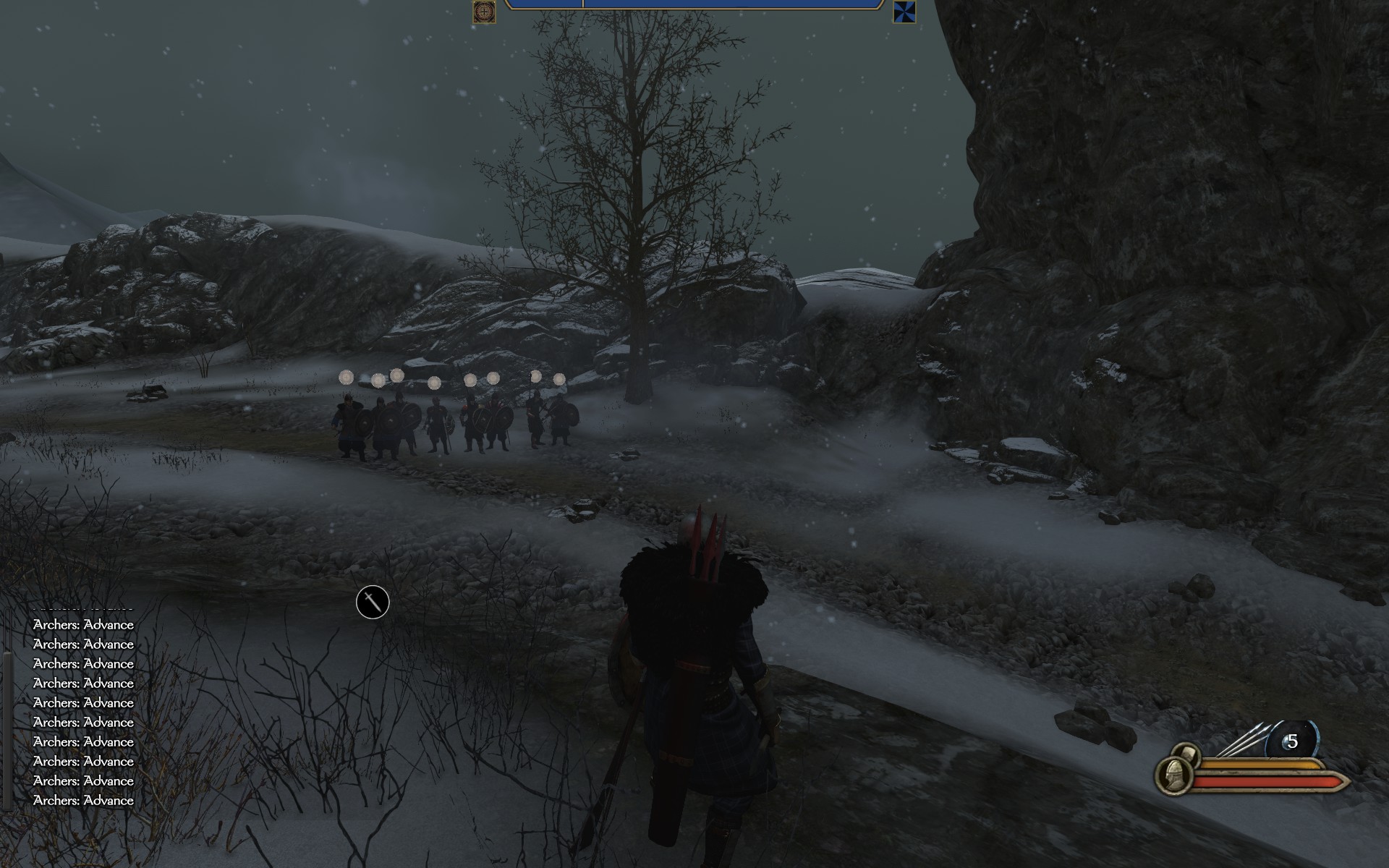 Version:1.3 Beta
Installed community-made modifications:
FightingTogetherRelationship
ImprovedSmithing
DiplomacyReworked
BearMyBanner
BannerPaste
PartyManager
zzCharacterCreation
Computer Specs:
OS: Win10
GPU: GTX1060 6gb
CPU: AMD Ryzen 5 1600 Six-Core Processor, 3200 Mhz, 6 Core(s), 12 Logical Processor(s)
RAM: 16GB
Motherboard: B350 PC MATE (MS-7A34)
Storage Device (HDD/SSD): WDC WD10EARS-00Y5B1 (1TB)