Regular

Discussion moved to MBXForum (link)
​
A Song of Ice and Fire Mod 0.4.2 for M&B 0.903 
Welcome to A Song of Ice and Fire, a mod for Mount and Blade, based on on epic fantasy novels by George R. R. Martin.
King Robert Baratheon is dead, his Hand of the King - lord Eddard Stark - is executed as traitor, and the lands of Westeros brace for war. House Lannister, whose daughter Cersei was Roberts queen, claims the throne for her young son Joffrey. Renly Baratheon, with support of House Tyrell, claims the throne for himself. House Martell wants to take advantage of the situatin and become independent from the Irone Throne again. In the north, House Stark gathers its strength to defend what is right and revenge Eddard Stark's death. Looking at that, King Balon Greyjoy of Iron Islands decides, that there wouldn't be better time for restoring ironmen's power. The War of Five Kings awaits you...
Links:
MBRepository link: will be added ASAP... I have a troubles with it again...
FileSend link: http://www.filesend.net/download.php?f=51b2d847ce09459e264b7a9c26a34d16
Features:
5 factions with adapted names of kings, knights and troops:

Lannisters
Starks
Baratheons
Tyrells
Martells

20 hireable NPC heroes (incl. adapted faces, char-values, items, dialogs)
Adapted faces, char-values and items for all kings and knights
Wildling-Quest (replaces the river pirates quest)
3 new arena fighters (in Happy Boar)
14 unique powerfull items - legendary weapons and armor
Proper banners for all knights
Arena Expansion included
Possibility to join Greyjoys-Invaders
Hireable Brave Companions (fully customizable mercenary troops)
Different prices for different prisoners (from newer version of BoW)
Targaryen Loaylists as one of new enemy parties
New (dornish) items
New troop-trees (now mounted troops for every faction)
Detailed and precise map of Westeros.
Most knights binded to their proper estates (towns and castles)

[new in 0.4]

There is a Wall and an Others behind it...

[new in 0.4]

Coins now called 'stags' and 'dragons'. There is an option, when start new game, how many stags in 1 dragon - 210 (that's right count) or 100 (wrong, but more comfortable)

[new in 0.4]

Game starts at year 298, and there are no names for months, they called just "2nd moon" or "9th moon"...

[new in 0.4]

(Optional) Greyjoy invaders spawns continuously and raze nearby villages... However, invasion could be stopped by keeping amount of active greyjoys scouts at low level...

[new in 0.4]

(Optional) Winter coming... Others spawns countinuously, just like Greyjoys, and when their amount rises, they begin to spawn further to south...

[new in 0.4]

Tweaked goods supply in towns (e.g. furs in Winterfell, spices in Sunspear, wine in Highgarden...).

[new in 0.4.1]

Included Town Siege Fix 1.02 by Seff.

[new in 0.4.1]
Minor changes in version 0.4.2
Added new unique items:

Rhaegar's armor set.
valyrian axe.
dragonbone bow.

NPCs in Castle Black have completely new dialogs and appearance.
Opponents while training in Castle Black now are Samwell Tarly, Jon Snow, Beardless **** and Alliser Thorne himself.
Fixed horses for Dornish Nobles.
Stark Knights renamed into Northern Heavy Horsemen, since there was not so much true knights at North.
Lannister's Kingsguards renamed into Lionguards and vice versa, since Kingsguard should be a top of knight's career.
New texture for wights' face.
New textures for valyrian blades.
All Lannisters now have true golden hair.
Map was turned 180, so the Wall is really on North now.
Screenshots:
Map: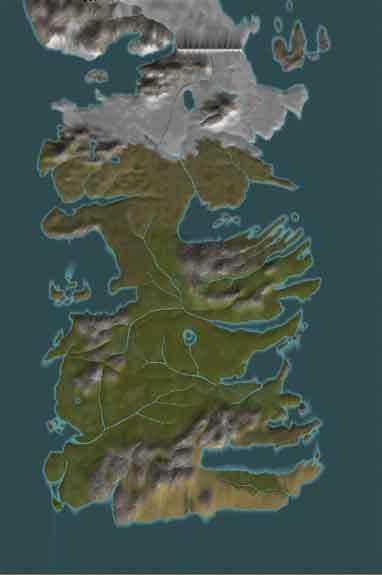 TODO list:
Legend:
Already done, not released yet.

Currently working on it, not finished yet.

Planned for next release, not started yet.
List itself (last updated March 24, 200
:
Map:

Found&Fix a bugs around bridges between the Baratheon border and Highgarden.

Found&Fix a bug in the mountain pass that leads to Dorne.

Add new villages at North, some of existing villages turn to castles.

Turn fake villages and castles at Iron Isles to real ones.

Turn Gull Town from village to city.

Smooth Dorne's lands
Add more territories behind the Wall.

Scripting:

Sailing:


 

Integrate nesessary changes to scripts.


 

Following towns should be ports, where it's possible to buy a ship:


 

White Haven


 

Gulltown


 

Maidenpool


 

King's Landing


 

Stormhold


 

Wyl


 

Yronwood


 

Sunspear


 

Oldtown


 

Lannisport


 

Ten Towers


 

Pyke


 

 

Check the possibility to make a permanent sea routes between major ports with ability to rent a ship to selected location for more cheap price.

Character generation - add the possibility to choose one of 5 kings to serve, or choose no one.

Teach Others to raze villages and siege castles.

Add new faction for Arrens, give it neutral, non-agressive, self-defencive, isolationist AI.

Add new faction for Greyjois.

Move Renly and Brienna to Tirrels.

Make 5 kings the factions' leaders and rename factions accordingly.

Make King's Landing a more preferable aim for 5 kings to siedge.

Others should turn taken prisoners to wights.

Some castles and it's vicinity should be impassable for enemy parties:


 

The Twins


 

Bloodgate


 

Golden Tooth


 

Deep Den


 

...

Move Brave Companions guy from Castle Black to Inn of Kneeling Man...

Turn slavetraders to Night's Watch reqruiters...

Make Night's Watch able to restrain Others invasion if there are enough men in it...

Add Brotherhood without Banners.

Change the list of available NPC companions - remove from it Pycelle, Baelish, Beric Dondarrion, Thoros of Myr and someones more.

Rebalance Dorne's, Highgarden's and Westerlands' troops. Or even remade all kingdoms' troops' trees completely.

Add scriped events:


 
The returning of Euron Greyjoy.
 
Targarien's invasion.
 
Sparrow's rebellion.
 
Possibility to hire R'hlor's monks.
 
...

Add new faction for Wildlings.
Add new faction for Daenarys.
Forbid to challenge a knight of enemy faction at tournament.
Check the possibility to kill or inprison enemy lords.
Check the possibility to use existing in module system templates for ladies, doughters, lovers, etc.
Add new quests for village elders and knights:


 
To revenge bandits.
 
To deal with traitor.
 
To sign peace threaty with other faction.
 
To provoke a war between 2 other factions.
 
...

Integrate parts of Bandit King mod, allowing player to be a mercenary or create own kingdom.

Modelling & Texturing (any help here will be appreciated ):

New models for map icons of different types of ships - galleys, caravels...

New model for map icon of port city (with visible docks)

New model for map icon of Others party (may be just retextured model of swordsman)

New textures for wights' armor and weapon - it should be rusted and dirty.

New textures and/or models for Others' undead horses.

New textures for Beric's armor and flaming sword.

New textures for armor and shields for all kingdoms' knights - with a sign of proper king.

Model for Others' ice spider (battle beast).
Model for Targarien's dragons (battle beast).
Credits:
Chivalric (whole work on mod up to v.0.3)
Sparehawk (map, banners, scripting)
Kid (faces, equipment, dialogs)
horkesh (new troop-tree, new items)
Gohda (banners and textures)
Gellan (banners)
HokieBT (mod logo, dialogs, new items)
Teshin (textures)
Thanks:
To Janus (basic version) and NCrawler (porting to 0.9xx) for allocating Arena Expansion
To the Band of Warriors-Team for allocating their source-code

http://forums.taleworlds.com/index.php/topic,28175.0.html
http://forums.taleworlds.com/index.php/topic,25786.0.html (Credits BoW)

To Seff for Town Siege Fix
To Elio M.Garcia and Linda Antonsson for their awesome site The Citadel (http://www.westeros.org/Citadel/) and especially it's Heraldy section.
Old discussion thread:
http://forums.taleworlds.com/index.php?topic=30943