EUROPEAN 2 VS 2 TOURNAMENT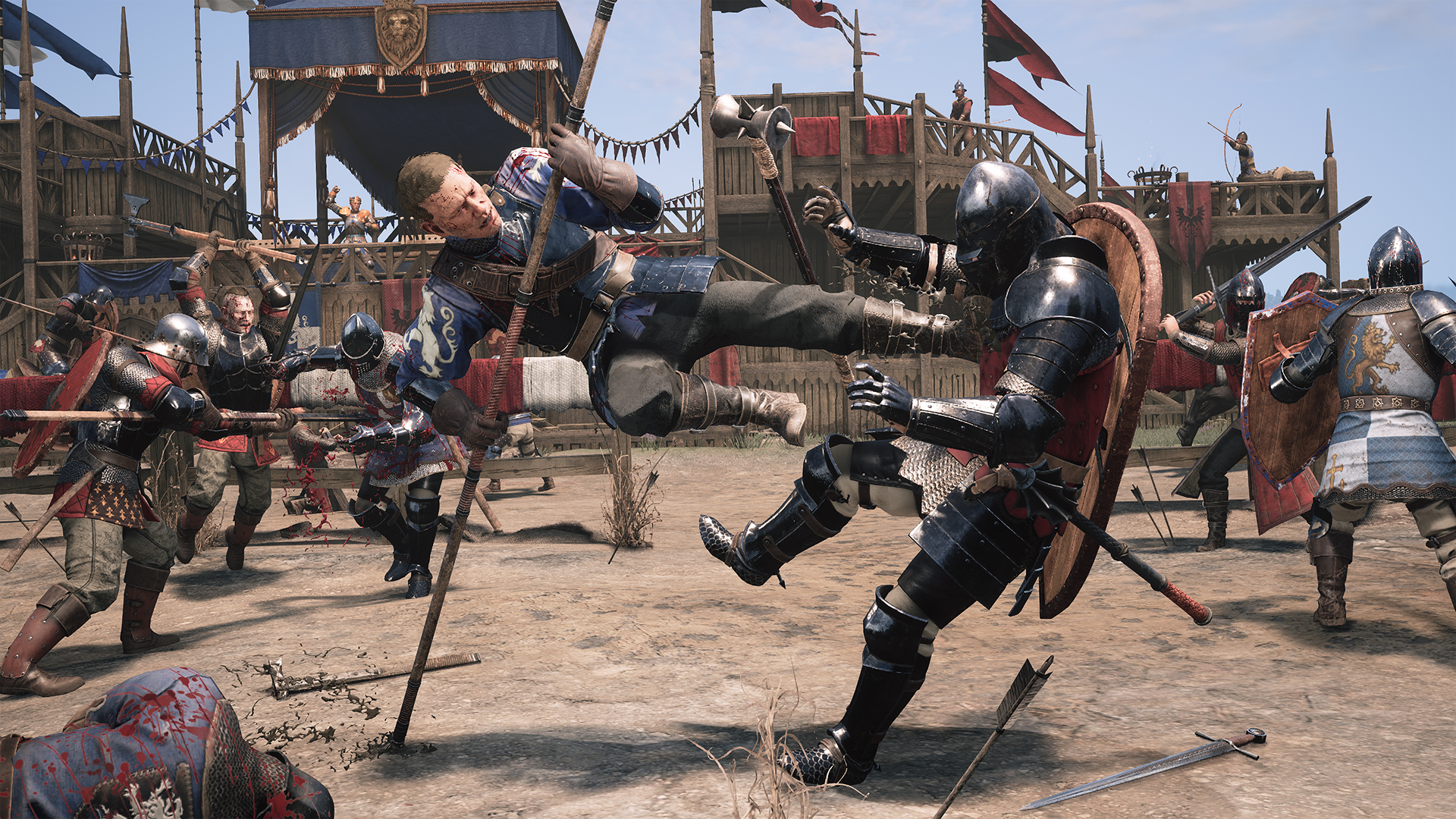 SIGNUPS END AUGUST. 24
Welcome to the first European 2 vs 2 tournament for Bannerlord!​
RULESET
2v2 team tournament.
Must be played on EU_Sab server.
If you have trouble scheduling a match with a opponent please let an admin know.
Post results of the match on this forum.
Matches playing FT10 then sides swap and FT10 for other side (So basically FT20)
If there is draw, you must play FT3 tiebreaker for both sides.
Drop or sheath shield on purpose is not allowed.
Destroying your teammate's shield on purpose before fight is not allowed
Double Elimination.
The default class for match is Tribal warrior vs Warrior. You can set up your perks as you want except second warrior's perk must be "Die hard".
Players must reset their health at the end of a fight. Each fight must start out with full health.
Players have one week to complete their designated match. Both teams are expected to add their opponent on steam and monitor their Taleworlds private messages in order to set up a reasonable match time with their opponent. If evidence is provided that a player is unresponsive and does not attempt to fight their opponent within the given week, that team is automatically DQed from the tournament. If neither team attempts to fight their opponent or contact an admin regarding an extension, both are DQed and whoever is assigned to play the winner will be given a bye the following week. The Administrator will have final say on who advances based on the evidence of dodging that is provided.
BRACKET
Sign up form
Code:
Team name:
Roster:
Contact Information:
Admin Team
Last edited: