Backend/Multiplayer
Developer

Summary
Well, as developers at TaleWorlds Entertainment, we wanted to make a internal game jam. And the topic of jam was "The world ends in 2 minutes". As a programmer I wanted to make the game by modding the Bannerlord(Thanks to my fellow artist, he accepted modding the game). And here is the result of this process. A 2d total conversion game made in 24 hours. We hope this mod may inspire other modders as well. Source code is included. You are free to do whatever you want to do with source code.
The game is an asteroid game. As a player you control one of those asteroids with W A S D keys. And by hitting other asteroids, you either increase your mass or increase the remaining time. Stay away from red satellites. The more mass you have, more chance you have to destroy Earth. To destroy it, press space key.
Current build is compatible with e1.5.2.
We couldn't add sounds properly, so we removed them. It looks like we have to focus on Sound API a bit more
Download Link
Nexus Mods
Images - Videos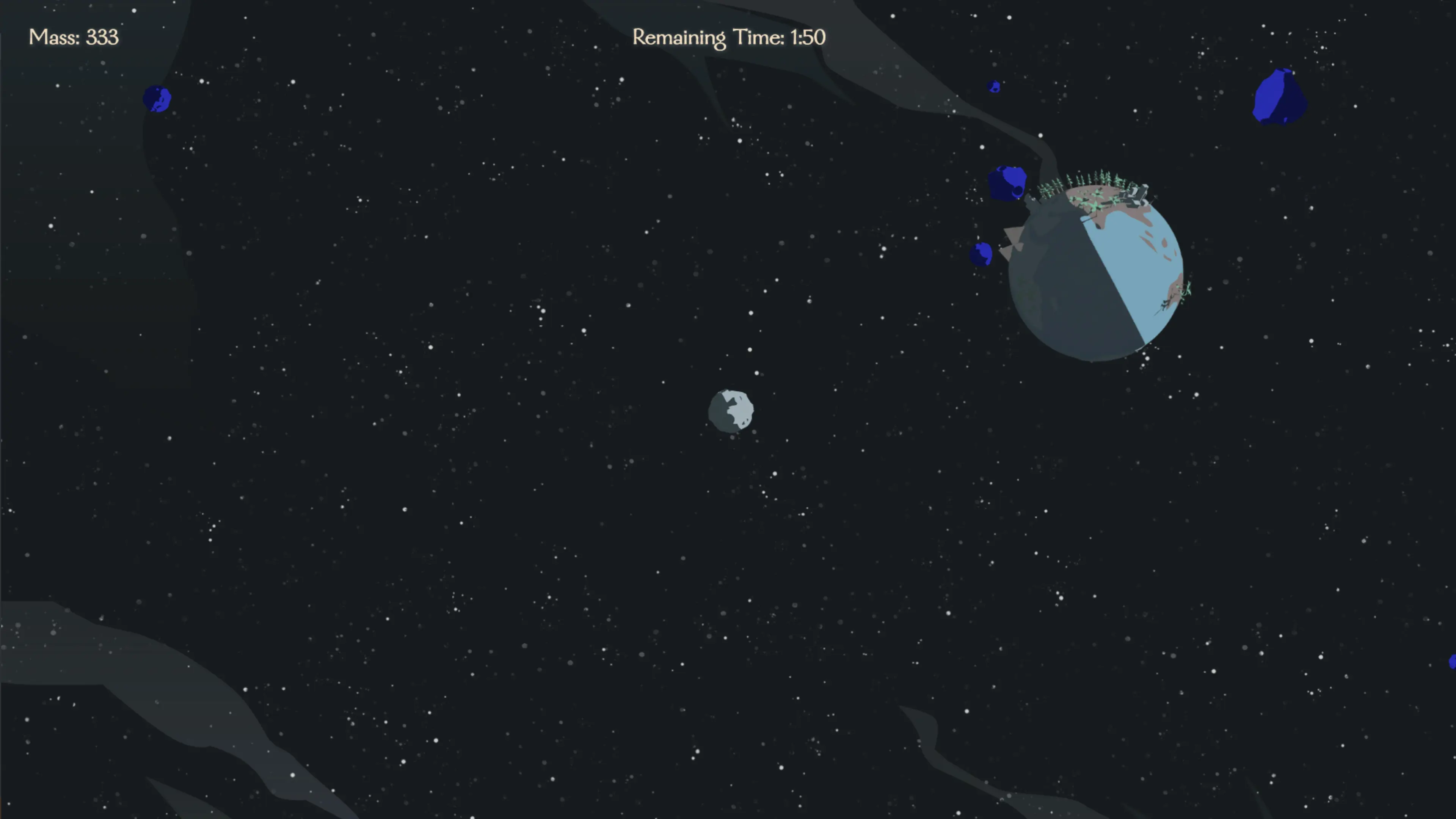 Credits



Programming

Koray Kiyakoglu

Art

Firat Murat Cebi

There are also 2 more asteroid sprites we found from google which we used during the development, but we are too lazy to delete them
Have fun.