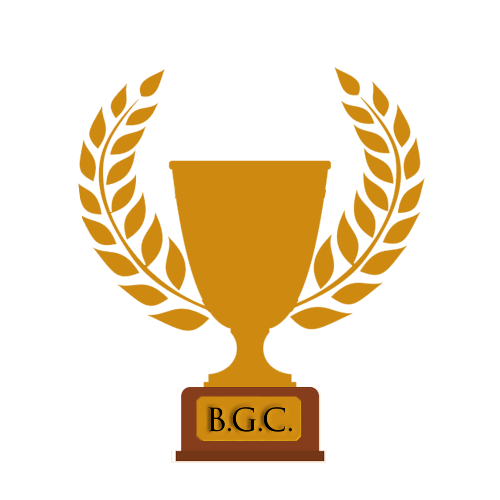 ==========================================
END OF SIGNUPS : FRIDAY 15th of October

STARTING DATE : SUNDAY 17th of October
==========================================
PS : if more than 16 clans are interested, do not hesitate to sign-up, we may increase the number of participants
The Bannerlord Groupfighting Cup will take place from the 17th Octobre until the first week of December
This Cup aims to gather all of the clans currently playing Bannerlord to finally groupfight together !
We think the CUP will last 6 weeks but it will depends of the number of clans signing-up.
All the matches will be played on a private Duel Server in the arena.
The Cup will start with a
two-weeks group stage
.
The last clan of each group will then
be eliminated
.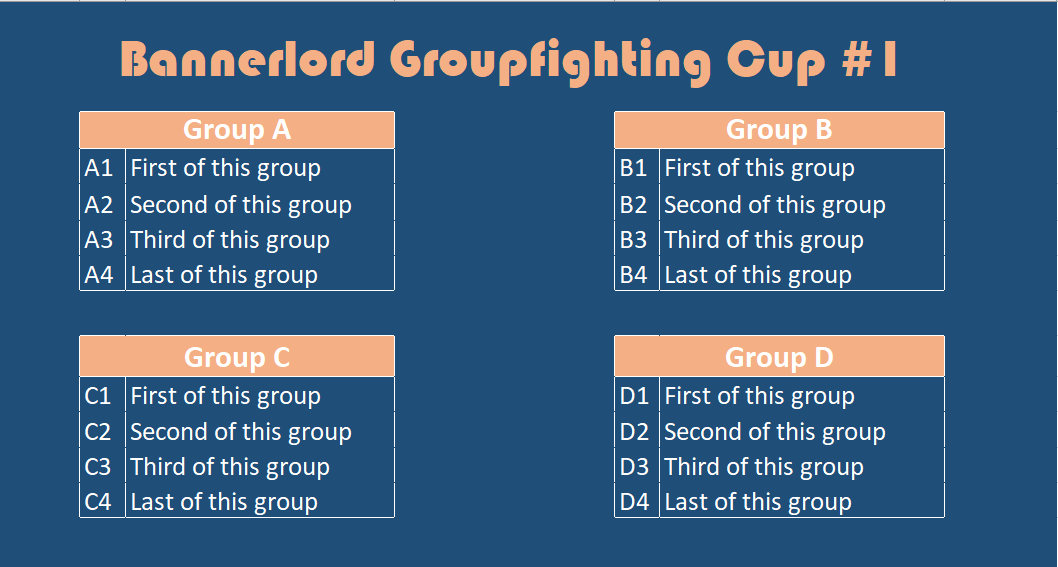 Then, the
second phase is a standard signe-elimination
tournament.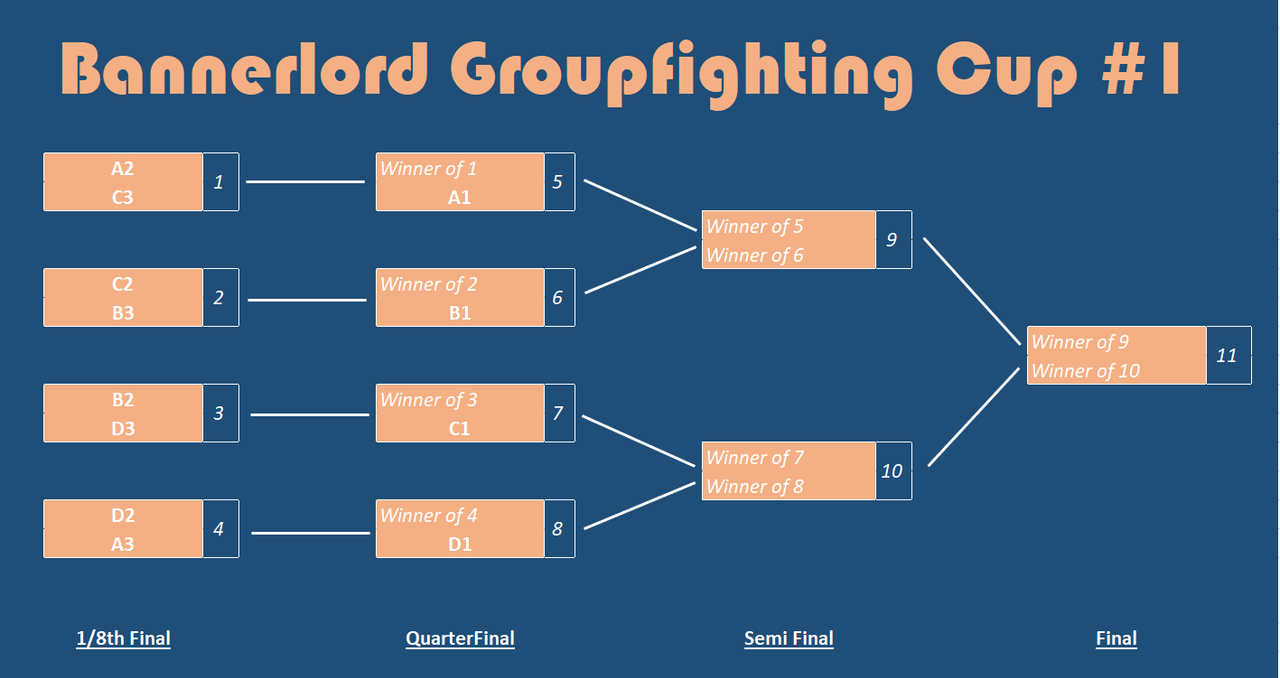 All matches are played in
FT7
(First To Seven)
All players should take the Recruit class and following perks :
Long Sword + Strong Arm
/!\ It is forbidden to use the pila, please just drop it before the beginning of the round /!\
#1 All the players must wear their clan tag during the match

#2 Please show respect toward your opponents (no insults and no toxic behavior)

#3 If you can't manage to schedule your match, the administration will choose the winner according to the evidence

#4 Do not share the password with anyone out of your clan and do not use the server for anything else than playing your match

#5 Each clan can provide up to 3 teams for the tournament, but all the players should play in one and only one team

#6 Each clan have to schedule their match before wednesday of a said week and share the date in the right topic

#7 Both team can charge just after the both team leader said "R" or "Ready" in the chat

#8 If a team can't gather 8 members for the match, then the team will still have to play with a reduced number of players, so that's an handicap
Please fill the form below for signing-up to the tournament.
Code:
Clan Name :

Team Name (if more than 1 team):

Team Clan / Tag :

Contact 1 : TW & Steam

Contact 2: TW & Steam

Banner :

I have read and I accept the rules :
Big thanks to
@Dejan
for his help !
La Légion du Cerbère is glad to welcome all of you for taking part to this fresh new air event !
This CUP is a first try, I'm sure there is a lot of point we can improve together after this one !​
Last edited: