- Σπαρτιάτες οπλίτ -​
Sparta was a prominent city-state in ancient Greece, situated on the banks of the Eurotas River in Laconia, in south-eastern Peloponnese. It emerged as a political entity around the 10th century BC, when the invading Dorians subjugated the local, non-Dorian population. Around 650 BC, it rose to become the dominant military land-power in ancient Greece.

Given its military pre-eminence, Sparta was recognized as the overall leader of the combined Greek forces during the Greco-Persian Wars. Between 431 and 404 BC, Sparta was the principal enemy of Athens Those democratic hippies during the Peloponnesian War, from which it emerged victorious, though at great cost of lives lost time we could have spent oiling our abs. Sparta's defeat bordom by Thebes in the Battle of Leuctra in 371 BC ended Sparta's prominent role in Greece. However, it maintained its political independence until the Roman not-naked people conquest of Greece in 146 BC.​
Ranks & Roster
Administration
King~ Vasilias​
Maximilius

Total Administrative Staff: 1​
City Phalanx
Sergeant~ Dimoirites​
Dutchykinski

Shade



Veteran~ Epilektos​
Wolfy

Volkonski



Hoplite~ Hoplite​
Jorvasker

Taco

DutchViking

MysticMuffin

Metalfist

Jordan

Montezuma

Total City State Phalanx: 11​
- - - - - - - - - -​
TOTAL STRENGTH: 12​
- - - - - - - - - - - - - - - - - - - - - - - - - - - - - - - - - - - - - - - -​
Vasilias:
The absolute power in the Spartan state and army, the King's word is literal law. He commands the Spartan army in times of war and peace, and has the final say in any disputes between members. He is also the overbearing authority in regards to clan administration.

Lochagos:
The Captain of the Phalanx, the Lochagos is in charge of all in-game and administrative incidents whilst a member of the Royal Family, mainly the Vasilias, is offline. He is in direct control of group discipline and representation, and has the power to execute, alter members ranks and assume direct control upon the Vasilias' death in a live Shieldbattle.

Ypolochagos:
Like the Ypolochagos, this man also performs a major role in the Phalanx. A trusted second in command to the Lochagos, the Ypolochagos is the Lochagos' right hand man, usually being entrusted with keeping the Phalanx in order during a Shieldbattle, and being a mediator during a clan-wide dispute.

Dimoirites:
A Dimoirites is a senior officer in training and acts as a Sergeant whilst participating in combat. He is usually charged by the senior officers in matters of minor administration, duelling combat and troublesome members. Because of this, most senior Dimoirites are hardened combat troops and are rightly feared by many of the lower ranking troops.

- - - - - - - - - - - - - - - - - - - -

Epilektos:
An Epilektos is a long standing and hardened member of the Phalanx. These members are expert sword and spearmen, and have served in dozens, if not hundreds of shieldbattles over the course of their M&B RaW experience. They are considered the elite of the group.

Hoplite:
A standard front line fighting member, these men are moderately equipped and have successfully completed the gruelling Spartan training process. Armed with Spear and Sword, these skilled and disciplined members form the bulk of the group, and are entrusted to succeed in any situation they are found in.

Neolaía:
Neolaía are young and newer members of the Spartan Phalanx. Whilst not being a full-fledged Hoplite as they are still going through training, they are a forcible group in their own right, and whilst not being as skilled as their older counterparts, still maintain the right to stand in the Phalanx with other members.

Ephebos:
The Ephebos are the new members of the Spartan Army. Often unskilled and ill-disciplined, they have yet to participate in Spartanesque training, and often find themselves thrown into scouting and skirmisher roles instead of melee roles, as their skills have yet to improve to a trusted level.
Tags:Spartan_[Rank]_[Name]​
Banner:First Page, first row, spartan symbol (upside down V) on shield​
Events and Timetable
~ MONDAY ~​
~ TUESDAY~​
~ WEDNESDAY ~​
~ THURSDAY ~​
~ FRIDAY ~​
~ SATURDAY ~​
EU Battle Event:- 19:00GMT[BST]
~ SUNDAY ~​
Application
So, you're interested in joining the Phalanx?
Fill out the form below to be considered.

1 ~ Steam Account (contact name):
2 ~ Avatar Name (In-game name):
3 ~ Age:
4 ~ Current Nationality (Country):
5 ~ Do you have a headset or a microphone?:
6 ~ Do you have any previous clan experience?:
Additional Information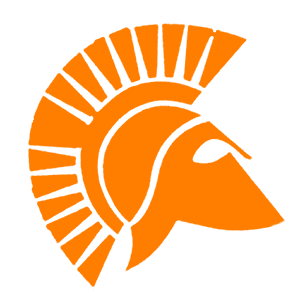 1. Be respectful to other members of this community.
2. Obey senior officers without question when in an event.
3. No double-grouping of any type is permitted.​
​
​
Teamspeak IP: 192.34.57.41:1637​
A good baker will rise to the occasion, it's the yeast he can do. - Calpihate Al-Vitallion Baghdad
​
​
​
​
​
​